Image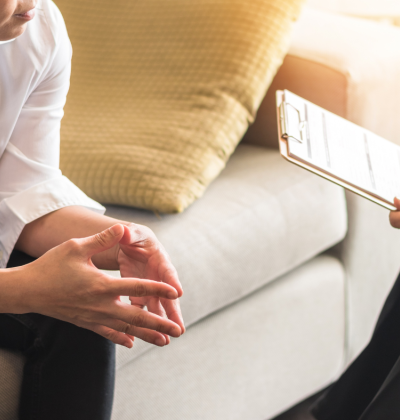 Go Get It! Finding Existing Data to Inform Your Prevention Efforts
Explore strategies for identify, locating, and accessing the data you need to assess the substance use prevention needs of your community.
An interactive, self-paced course for practitioners engaged in the process of assessing the substance abuse needs of their communities. Participants will explore a step-wise process for identifying and finding the data they need, engaging partners in the data-gathering process, overcoming challenges obtaining the data they're looking for, and managing and interpreting the data they collect.
Audience

Prevention practitioners working at the state level or in communities.

Certification

This course has been endorsed by the International Certification and Reciprocity Consortium (IC&RC). Individuals who receive a passing grade on the course self-assessment (80% correct) will receive a certificate for 2 hours of participation.

This training has also been approved by the New York State Office of Alcoholism and Substance Abuse Services (OASAS) to satisfy CASAC renewal requirements and CPP/CPS initial/renewal credentialing requirements. 

Education Development Center is a NADAAC-approved vendor.

Learning Objectives

Define existing data and explain why it is a vital part of an assessment effort.
Develop a plan to identify and obtain existing data.
Engage partners in the data-gathering process.
Recognize and address potential challenges to getting data.
Store and record the data you gather.

Course Modules

Module 1: What is Existing Data? explores the benefits of using existing data and how it can be used across SAMHSA's Strategic Prevention Framework.
Module 2: How to Begin walks participants through the process of identifying data needs and gaps, and developing a data inventory.
Module 3: Where to Find Data leads participants through a treasure hunt of important local, state, and national data sources.
Module 4: Why Won't People Share? highlights the importance of identifying data keepers, and offers tips for recognizing and overcoming common barriers to accessing data, such as confidentiality, limited time and resources, trust, and ownership.
Module 5: Managing the Data provides an overview of issues to consider once the data is on-hand, such as data storage, record-keeping, and determining data quality.

Each module contains practical information and interactive exercises designed to help you apply course content to your work. This course also contains numerous resources—including tip sheets, tools, and links to external sites—to supplement the online course experience.
Access Course
To access this and all courses, please create an account and log in on our learning platform.