Image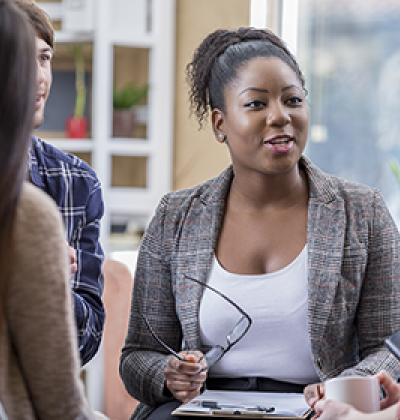 An Introduction to SAMHSA's Strategic Prevention Framework
Take a guided tour of the SPF, a data-driven planning process designed to help you more effectively address substance misuse and related prevention needs in your community.
This interactive, self-paced course offers practitioners new to the field of prevention a "just in time" opportunity to learn about the Strategic Prevention Framework (SPF)—SAMHSA's five-step, data-driven planning process.  Using a case-based approach, this course engages practitioners in each step of the model, following five communities as they work to assess local needs, build capacity to address prevention priorities, plan prevention activities, implement evidence-based strategies, and evaluate their prevention efforts.
Audience

Prevention practitioners working at the state level or in communities.

Certification

This course has been endorsed by the International Certification and Reciprocity Consortium (IC&RC). Individuals who receive a passing grade on the course self-assessment (80% correct) will receive a certificate for 4 hours of participation.

This training has also been approved by the New York State Office of Alcoholism and Substance Abuse Services (OASAS) to satisfy CASAC renewal requirements and CPP/CPS initial/renewal credentialing requirements. 

Education Development Center is a NADAAC-approved vendor.

Learning Objectives

Explain the purpose of the Strategic Prevention Framework
Describe the steps and guiding principles of the SPF
Define the purpose and key concepts associated with each step of the SPF
Identify ways to demonstrate cultural competence during each step of the SPF
Identify ways to promote sustainability during each step of the SPF
Access additional resources to enhance your understanding and application of the SPF

Course Modules

Module 1: Introduction to the SPF explores the steps of the SPF with guiding principles, and cultural competence.
Module 2: Assessment walks participants through the process of by assessing problems and related behaviors, risk and protective factors and the capacity for prevention.
Module 3: Capacity engages diverse stakeholders and raising community awareness.
Module 4: Planning prioritizes risk and protective factors, how to ensure a comprehensive approach and how to build and share your logic model.
Module 5: Implementation provides an overview of how to connect with key partners, consider fidelity and adaption, maintain core components adapt with care and establish implementation supports.
Module 6: Evaluation discusses the benefits and types of evaluation as well as evaluation tasks and principles.
All the modules discuss how cultural competence and sustainability work with that step in the SPF.

Each module contains practical information and interactive exercises designed to help you apply course content to your work. This course also contains numerous resources – including tip sheets, tools, and links to external sites – to supplement the online course experience.
Access Course
To access this and all courses, please create an account and log in on our learning platform.