Image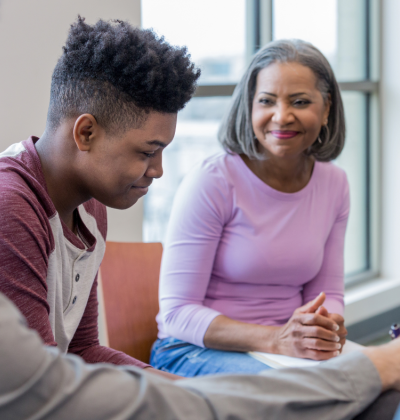 Involving Youth in Your Substance Misuse Prevention Program
Develop the knowledge and skills to effectively engage youth in all aspects of your substance misuse prevention efforts – from planning to evaluation.
This five-hour, self-paced online course contains the information and tools practitioners need to involve youth in all aspects of their prevention programs. It describes the many benefits of involving youth in prevention programming, as well as strategies for recruiting young people and creating meaningful activities that will keep youth engaged, over time. Course materials include planning tools, case studies, and links to related websites.
Audience

Prevention practitioners working at the state level or in communities.

Certification

This course has been endorsed by the International Certification and Reciprocity Consortium (IC&RC). Individuals who receive a passing grade on the course self-assessment (80% correct) will receive a certificate for 5 hours of participation.

This training has also been approved by the New York State Office of Alcoholism and Substance Abuse Services (OASAS) to satisfy CASAC renewal requirements and CPP/CPS initial/renewal credentialing requirements. 

Education Development Center is a NADAAC-approved vendor.

Learning Objectives

Describe youth involvement as a youth development approach
Understand the benefits of youth involvement—for young people, your prevention program, and your prevention organization, as a whole.
Describe ways to involve youth in meaningful ways
Describe the nature of adultism and tips for preparing youth and adults to work together
Implement effective recruitment and retention strategies

Course Modules

Module 1: Making the Case explores the benefits of youth, as well as the benefits to programs, organizations and in action, in the community and key strategies
Module 2: Involving Youth in Positive Ways discusses connecting activities to program goals and prevention strategies, determining levels of responsibility and tapping into social media skills.
Module 3: Youth and Adults Working Together leads participants through how to overcome stereotypes, self-assessment, youth-adult relationships, what adults can do and what youth need to learn.
Module 4: Recruiting Youth highlights the importance of recruiting: how to get ready, casting a wide net and things to be aware of in your own community.
Module 5: Keeping Youth on Board talks about training for adults and youth, how to supervise youth, and tips for building relationships.
Module 6: Overcoming Barriers to Youth Involvement discusses breaking down barriers, things to be aware of in your community and key strategies to put into place.

Each module contains practical information and interactive exercises designed to help you apply course content to your work. This course also contains numerous resources – including tip sheets, tools, and links to external sites – to supplement the online course experience.
Access Course
To access this and all courses, please create an account and log in on our learning platform.