Image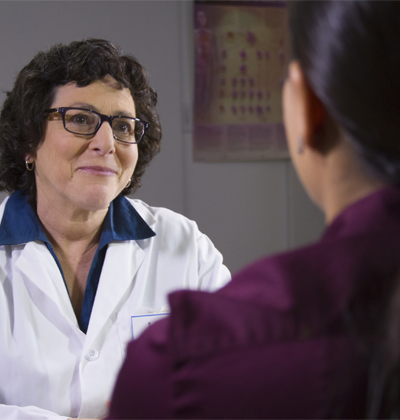 Making the Most of Key Informant Interviews
This interactive, self-paced online course offers practitioners user-friendly guidance for planning and conducting interviews that produce the valuable information they need to inform their prevention efforts.
Key informant interviews are often considered the easiest and most straightforward of the data collection methods used in prevention. But the apparent simplicity of this approach can be deceiving, leaving many well-intentioned practitioners without much useful information once their interviews are over.
Audience

Prevention practitioners working at the state level or in communities.

Certification

This course has been endorsed by the International Certification and Reciprocity Consortium (IC&RC). Individuals who receive a passing grade on the course self-assessment (80% correct) will receive a certificate for 2 hours of participation.

This training has also been approved by the New York State Office of Alcoholism and Substance Abuse Services (OASAS) to satisfy CASAC renewal requirements and CPP/CPS initial/renewal credentialing requirements. 

Education Development Center is a NADAAC-approved vendor.

Learning Objectives

Define the characteristics of key informant interviews
Recognize opportunities for using key informant interviews across SAMHSA's Strategic Prevention Framework
Describe the main tasks involved in planning key informant interviews
Identify appropriate key informants based on the purpose of the interview
Recognize the different types of questions to include in an interview guide
Identify strategies for overcoming common interview challenges
Explain how to compile and use collected data

Course Modules

Module 1: Introduction is about the key informant interview: what it is, how to find it, characteristics of it, who is the right person, benefits of the interview, common challenges and key informant interviews across the SPF.
Module 2: Planning Your Interviews walks participants through the process of identifying the scenario, clarifying the purpose, identifying appropriate organizations, how to choose the right key informants, selecting the interviewer, being persistent, determining the format, and tips for documenting the interview.
Module 3: Developing an Interview Guide leads participants through the process of developing the introduction, the questions, and the follow-up.
Module 4: Conducting Interviews goes through an interview and all the challenges that can arise including late starts, less time than anticipated, vague uninformative answers, defensive responses, speculative answers, and ending the interview abruptly.
Module 5: Using the Data provides an overview of issues to consider once the data is on-hand, such as how to summarize the interview, main points, interviewer comments, how to ensure confidentiality, how to compile and interpret the data.

Each module contains practical information and interactive exercises designed to help you apply course content to your work. This course also contains numerous resources – including tip sheets, tools, and links to external sites – to supplement the online course experience.
Access Course
To access this and all courses, please create an account and log in on our learning platform.