Image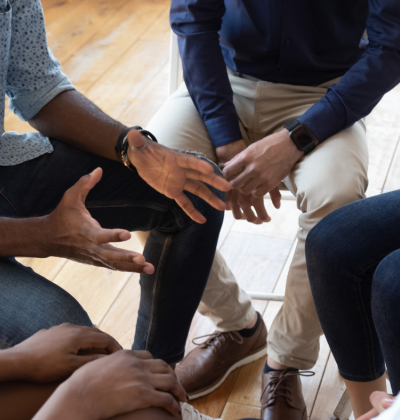 Opioid Overdose Prevention: Understanding the Basics
Explore factors associated with overdose and promising prevention strategies in this award-winning course.
The opioid crisis is galvanizing individuals across disciplines to reduce the number of lives lost to overdoses. This award-winning online course is designed to help practitioners understand and address this pressing public health problem. Through engaging activities, reflections, and videotaped interviews with prevention leaders, participants will explore the range of factors associated with opioid overdose and promising strategies to address it.
This course is the proud winner of a 2018 eHealthcare Leadership award, winning platinum in the categories of best healthcare content and best interaction, and a 2018 Omni Award, winning bronze in the government, education, and non-profit categories.
Audience

Prevention practitioners and others working to prevent opioid overdose and overdose death.

Certification

This course has been endorsed by the International Certification and Reciprocity Consortium (IC&RC). Individuals who receive a passing grade on the course self-assessment (80% correct) will receive a certificate for 5 hours of participation.

This training has been approved by the New York State Office of Alcoholism and Substance Abuse Services (OASAS) to satisfy CASAC renewal requirements and CPP/CPS initial/renewal credentialing requirements.

Education Development Center is a NADAAC-approved vendor.

Learning Objectives

Describe the scope of the opioid overdose crisis in the U.S and the role of prevention in addressing it
Describe factors associated with opioid overdose
Describe strategies that have shown promise in reducing opioid misuse and/or overdose
Describe strategies that have shown promise in preventing overdose death and disability
Describe characteristics of a comprehensive prevention approach and the benefits of adopting one

Course Modules

Module 1: Overview of the Problem and the Role of Prevention examines the scope of the opioid overdose crisis in the U.S. and types of opioids involved, trends that are driving the current crisis, and the role of prevention in addressing it.
Module 2: Factors Associated with Opioid Overdose explores six categories of factors associated with opioid overdose, including opioid use and misuse, physiological changes, chronic pain and mental health, opioid access and supply, overdose knowledge and perceptions, and non-fatal overdose.
Module 3: Strategies to Reduce Opioid Overdose Risk examines six strategies that have shown promise in reducing opioid misuse and/or overdose, including education, prescription drug disposal program, prescription drug monitoring programs, prescribing and dispensing regulations, law enforcement actions, and treatment and recovery support services.
Module 4: Strategies to Prevent Overdose Death and Disability describes the benefits of naloxone access and promotion legislation and programs, and 911 Good Samaritan legislation.
Module 5: The Value of a Comprehensive Approach explores three characteristics of a comprehensive approach to opioid overdose prevention and four benefits of taking this type of approach.

Each module contains practical information and interactive exercises designed to help you apply course content to your work. This course also contains numerous resources—including tip sheets, tools, and links to external sites—to supplement the online course experience.
Access Course
To access this and all courses, please create an account and log in on our learning platform.
.