Image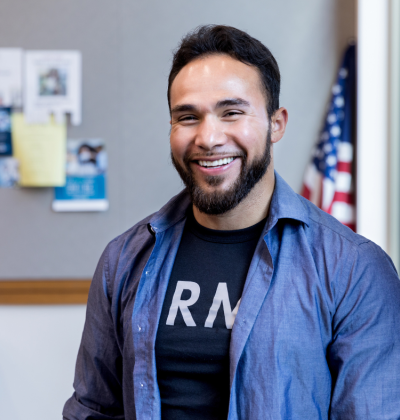 Prevention SustainAbilities: Planning for Success
Explore a step-by-step process for developing a written plan to sustain successful substance misuse prevention practices in your community.
An interactive, self-paced course that builds on the foundation of its introductory companion course, Prevention SustainAbilities: Understanding the Basics, by walking practitioners through a step-by-step process for developing a written plan to sustain successful prevention practices. It is appropriate for practitioners working at both the state and local levels.
Audience

Prevention practitioners working at the state level or in communities.

Certification

This course has been endorsed by the International Certification and Reciprocity Consortium (IC&RC). Individuals who receive a passing grade on the course self-assessment (80% correct) will receive a certificate for 3 hours of participation.

This training has also been approved by the New York State Office of Alcoholism and Substance Abuse Services (OASAS) to satisfy CASAC renewal requirements and CPP/CPS initial/renewal credentialing requirements.

Education Development Center is a NADAAC-approved vendor.

Learning Objectives

Identify the steps involved in developing a sustainability plan in prevention.
Describe and use a systematic process for setting sound sustainability goals in prevention.
Describe and use a systematic process for selecting feasible fiscal strategies to achieve sustainability goals.
Describe and use a two-phased approach for communicating with potential supporters to move selected fiscal strategies forward.
Identify four ways to support ongoing sustainability efforts at the local level once a written plan is in place.
Identify opportunities for individuals with varied expertise and experience to participate in the development and implementation of a sustainability plan in prevention.

Course Modules

Module 1: Introduction to Sustainability Planning explores the importance of planning, who should develop the plan, building a planning team and developing a sustainability plan.
Module 2: Setting Sustainability Goals walks participants through the process of establishing guidelines and why we establish them, the task force role, examining processes, how strategic planning records can help, filling information gaps, examining interventions, applying intervention guidelines, setting goals and the characteristic of sound sustainability goals.
Module 3: Selecting Fiscal Strategies leads participants through writing concrete objectives, identifying resources, focusing on the essentials, resources shared across goals, from objectives to costs, as well as projecting and documenting costs, tips for selecting fiscal strategies, applying for grants and earning and raising money.
Module 4: Developing a Communication Plan highlights establishing a guiding framework, the benefits of exploring before asking, developing a case statement, what should the case statement include, holding exploratory conversations, identifying initial contacts, developing talking points, holding exploratory conversations and sharing and recording findings
Module 5: Working the Plan Over Time provides an overview for monitoring progress, providing updates, responding to changes, responding to changes in action, celebrating success and how success breeds success.

Each module contains practical information and interactive exercises designed to help you apply course content to your work. This course also contains numerous resources – including summaries, tools and links to external sites – to supplement the online course experience.
Access Course
To access this and all courses, please create an account and log in on our learning platform.