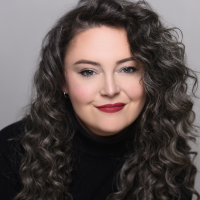 Data and Evaluation Associate II, Zero Suicide Institute
Bre Banks, Data and Evaluation Associate II, serves several projects at EDC with a core focus on suicide prevention. As most of her work resides in the Zero Suicide Institute and National Action Alliance for Suicide Prevention (NAASP), she brings expertise in suicide-specific program evaluation, training, and treatment. Banks's role will continue to drive and develop the evidence base for Zero Suicide and NAASP products and initiatives. Banks specializes in mixed methods research, and brings 12 years of experience leading federally funded suicide-specific programs, trainings, and evaluations within behavioral health system contexts.
Before joining EDC, Banks served as the Director of Clinical Education at Centerstone's Research Institute, where she led the development of novel training strategies in the nation's first community-based simulation training center for community behavioral health. She also currently serves as an Adjunct Faculty member at her alma mater, the University of Tennessee.
Banks holds a BA in psychology and political science, an MA in Clinical Mental Health Counseling, and a PhD in Counselor Education and Supervision.