Image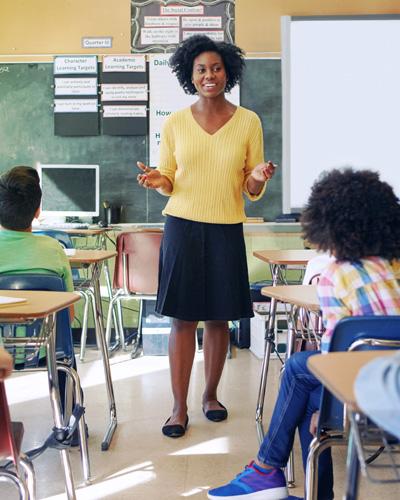 Quality education prioritizes mental health.
EDC Solutions for Education & Wellbeing helps educators provide high-quality academic instruction in an environment that integrates mental health and social-emotional learning for all.  
Our EDC experts are experienced in education and mental health. We provide training and consultation to teachers, support staff, and administrators on a multitiered, systems approach to implementing effective practices in academics and instruction, social-emotional learning (SEL), and mental health at schools and across districts.
Services range from integrating SEL into practice and policy to alleviating teacher and administrator stress and trauma to multitiered suicide prevention improvements in policy and community relationships.

Our mission is to support education systems in providing all students with high-quality academic instruction that integrates and promotes social-emotional learning and mental health.

EDC Solutions' Education & Wellbeing team are experienced educators, administrators, and researchers with expertise in instructional design, mental health, and social and emotional learning.