Image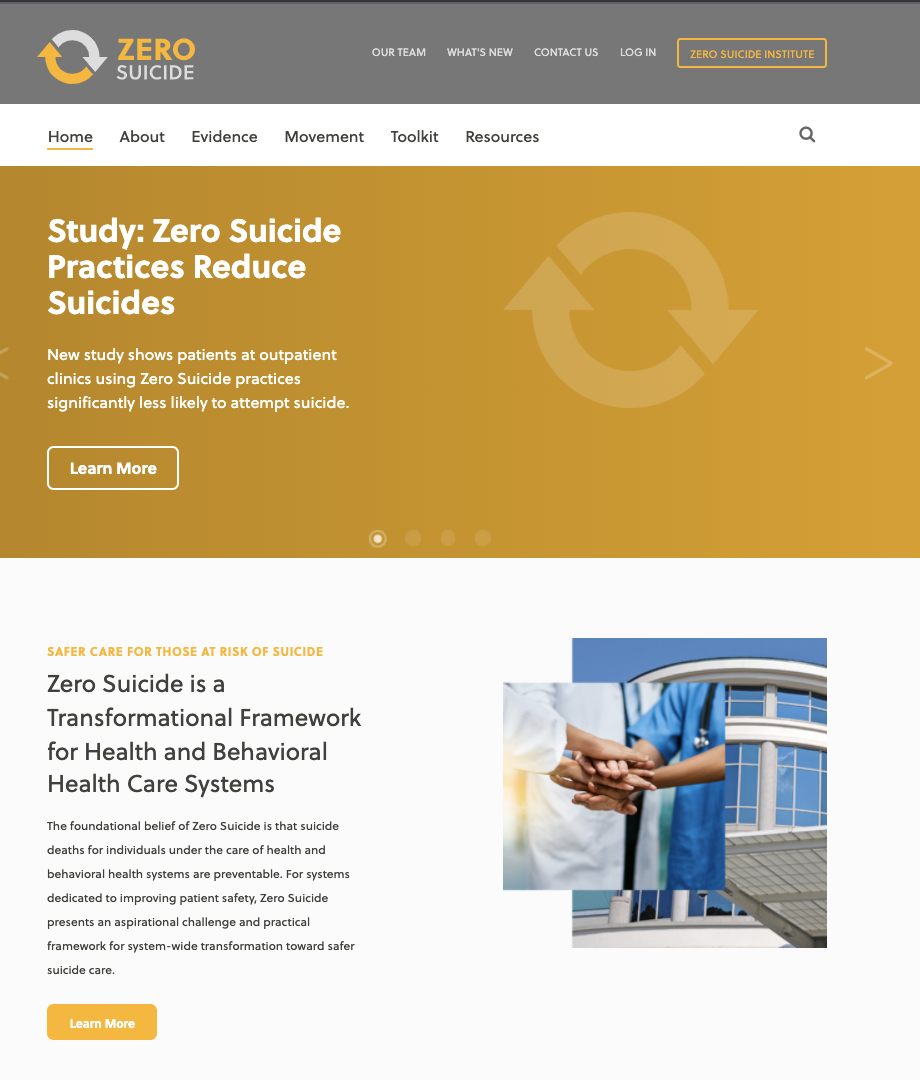 Toolkit Website
Since 2014, Zero Suicide Institute has administered the Zero Suicide Toolkit website at ZeroSuicide.com. The toolkit is an evolving source of free implementation resources and open community support for systems taking on the challenge of Zero Suicide. 
Free Resources for Implementers
The Zero Suicide Toolkit features the toolkit itself, a detailed guide to implementing Zero Suicide through the seven elements of Zero Suicide. It also includes a resource database full of readings, tools, and multimedia. The Zero Suicide website is home to the Zero Suicide Organizational Self-Study and the Zero Suicide Workforce Survey.
Terms of Use
Zero Suicide resources are intended to be used freely.
All Zero Suicide Toolkit materials are freely available for use but special permissions are required for reproduction or republication. Specific policies for website content, videos, and branding are outlined in our policies section.