Image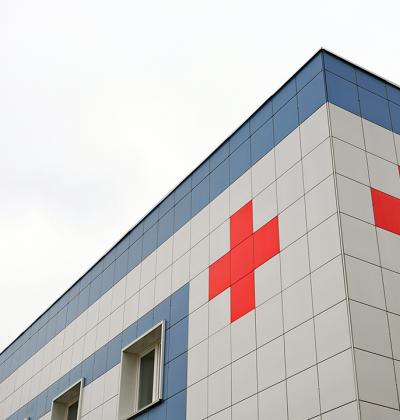 Read our policies and procedures around the use of our intellectual property and get answers to frequently asked questions about contracts.
For additional questions about our policies and procedures, please contact us.
Contracts
Zero Suicide Institute offers the majority of our services by contract, though some training services are priced for individual payment. Other trainings and products are free. See services for more details.
Terms & Conditions
Zero Suicide

All Zero Suicide Toolkit materials made publically available on ZeroSuicide.com are freely available for use but special permissions are required for reproduction or republication. Specific policies for website content, videos, and branding are outlined below.

Use of Zero Suicide Toolkit Content

The content on this site is subject to copyright owned by Education Development Center, Inc. Any reproduction or republication of all or part of this site's content is expressly prohibited without attribution or citation.

Suggested attribution: 

The Zero Suicide logo is made available for non-profit use by Zero Suicide Institute at Education Development Center (EDC), Inc. EDC developed the Zero Suicide framework in collaboration and administers the Zero Suicide Toolkit at zerosuicide.com. 
The Zero Suicide framework was developed at Education Development Center (EDC) through the federally funded Suicide Prevention Resource Center and National Action Alliance for Suicide Prevention. The Zero Suicide Toolkit is administered by EDC's Zero Suicide Institute and can be found at zerosuicide.com.
This material adapts content from the Zero Suicide Toolkit. The Zero Suicide Toolkit is administered by Zero Suicide Institute at Education Development Center (EDC), Inc. EDC developed the Zero Suicide framework through the federally funded Suicide Prevention Resource Center and National Action Alliance. The Zero Suicide Toolkit can be found at zerosuicide.com. 

Use of Zero Suicide Toolkit Videos

The videos on the Zero Suicide Toolkit site are subject to copyright owned by Education Development Center, Inc. (EDC). Any reproduction or republication of all or part of these videos is expressly prohibited unless EDC has explicitly granted its prior written consent. All other rights reserved.

The names, trademarks, service marks and logos of EDC or the sponsors appearing in this video may not be used in any advertising or publicity, or otherwise to indicate sponsorship or affiliation with any product or service, without prior express written permission from EDC and the video sponsors.

Neither EDC, nor any party involved in creating, producing or delivering information and material via this video, shall be liable for any direct, incidental, consequential, indirect, or punitive damages arising out of access to, us of or inability to use this video, or any errors or omissions in the content thereof. Individuals and organizations are free to hyperlink to videos on the Zero Suicide website if credit is acknowledged.

For all other cases, EDC will grant written consent for individuals and organizations seeking to use videos produced by EDC for non-profit use on a case-by-case basis. Please contact Teresa Sherman (tsherman@edc.org), business associate at Zero Suicide Institute, for further discussion.

Use of Zero Suicide Branding

EDC will grant individuals and organizations seeking to use Zero Suicide branding for non-profit use. The Zero Suicide logo and branding may not be used in advertising or publicity for any commercial product or service. Please contact Teresa Sherman (tsherman@edc.org), business associate at Zero Suicide Institute, for further discussion.

AMSR

Assessing and Managing Suicide Risk General Terms and Conditions

These General Terms and Conditions ("General Terms") are a legal agreement between you ("Client") and Education Development Center, Inc. ("EDC") and govern your use of EDC Services as set forth in the Proposal Form, Statement of Work, and/or the Estimate (collectively, the "Agreement"). By requesting and receiving Services (as defined in Section 2) on behalf of your business or entity, Client represents to us that Client has authority to bind that business or entity to these terms and that business or entity accepts these terms. By using any of the Services, you agree to these General Terms and any policies referenced within, including terms that limit our liability and protect our intellectual property.

1. Period of Performance. This Agreement will begin and end on the dates indicated on the Proposal Form or Estimate ("Term").

2. Services. The services (the "Services") are set forth in the Estimate as approved by Client to EDC. All changes must be approved by both parties in writing. EDC will not bill Client for any Services beyond those contained in the Estimate without the prior consent of Client.

3. Compensation. In consideration of the mutual covenants set forth herein, Client will pay and EDC shall accept as full compensation the fees as listed on the Estimate. 

Compensation fees are non-refundable and non-cancelable. Unless otherwise set forth in the Estimate, Customer will have the duration of the Term to use or schedule any Professional Services after which time any remaining, unscheduled Professional Services time will be forfeited.  In addition to paying the applicable fees, Client shall also pay all reasonable travel and out-of-pocket expenses incurred by EDC in connection with any Services rendered, unless specified otherwise in the Estimate.

4. Ownership. As between the Parties all right, title and interest in and to the "Assessing and Managing Suicide Risk: Core Competence for Behavioral Health Professionals" course materials (collectively, the "EDC Materials"), and all intellectual property rights therein shall remain with EDC. No rights or licenses are granted with respect to the EDC Materials referred to above other than those rights or licenses expressly granted in this Agreement.

5. Client Obligations. The Client shall be responsible for performing the following in a timely manner and will cooperate with EDC in all matters relating to the Services and, if applicable, will provide EDC (its agent, subcontractors, consultants, employees, and assignees) with access to the Client's premises, other office accommodations, IT support, other requests, and provide such information as reasonably required by EDC to fulfill its obligations under this Agreement.

Client acknowledges and agrees that EDC's ability to perform under this Agreement is entirely dependent upon Client's prompt performance of its obligations, described in the Agreement, to provide materials and written approvals and/or instructions to EDC with regard to the Services. Any delays in Client's performance or changes in the Services requested by Client may delay delivery of the EDC Services and result in additional fees charged to Client.

6. Copyright and Credit. Client shall include the following copyright notice and credit on all published materials regarding the Project: "© Education Development Center, Inc. All Rights Reserved."  Client shall acknowledge Zero Suicide Institute/ AMSR and EDC as the sole developer and Owner of the EDC Materials, and this written acknowledgment shall appear on all marketing and promotional materials related to this Agreement.

7. Force Majeure. EDC and Client will be excused from further performance of this Agreement if such performance is rendered impossible or unfeasible due to catastrophes, Acts of God or other major event beyond their reasonable control. A party affected by force majeure will take all reasonable measures to fulfill its obligations with a minimum of delay. It will notify the other party of such event as soon as possible and will give notice of the restoration of normal conditions as soon as possible. When such events have abated, the parties' respective obligations will resume. If the party affected by force majeure is unable to resume its obligations hereunder within a reasonable time, either party may terminate this Agreement upon thirty days written notice to the other.

8. Independent Contractors. EDC's relationship to Client is that of an independent contractor. Nothing in this Agreement is intended to constitute a partnership, agency, employer, employee or joint venture relationship between the parties. Neither party may incur any debts or make any commitments for the other party.

9. Insurance. Each party agrees to carry general comprehensive liability insurance to cover itself, its employees, consultants and agents, in amounts consistent with industry standards, to provide to the other party written evidence of such insurance upon request, and to notify the other party promptly in the event of any cancellation or modification of such insurance.

10. Indemnification and Limitation of Liability.

a) Each party shall hold each other harmless, and indemnify the other and its directors, officers, trustees, agents and employees against any and all claims, liability, and losses resulting from or related to either party's acts or omissions in connection with this Agreement; However, neither party shall hold the other harmless from any claims, demands, or causes of action resulting from the other party's own willful misconduct or gross negligence.

b) Notwithstanding the foregoing, the parties agree that CLIENT assumes all risks associated with the use of information provided to CLIENT as part of the Services. EDC shall be held harmless and will not in any event be liable for any direct, indirect, punitive, special, incidental, or consequential damages, including, without limitation, lost revenues, or lost profits, arising out of or in any way connected with the use or misuse of the information provided to CLIENT hereunder, or from any information, documents, services, websites, or other material provided hereunder, or otherwise arising from the Services, whether based on contract, tort, strict liability or otherwise. EDC shall not be liable for any loss or injury caused in whole, or in part, by its actions, omissions, or contingencies beyond its control, including in procuring, compiling, or delivering the information, or arising out of any errors, omissions, or inaccuracies in the information regardless of how caused, or action taken or not taken in reliance upon information furnished.

11. Data Protection. The nature of the Services requires that EDC obtains, uses and discloses (together "Use") certain information about CLIENT ("Data"). EDC may also use the above Data, and similar Data CLIENT provides to EDC in response to surveys, to aggregate user profiles, and provide CLIENTwith communications through EDC mailing lists. By purchasing Services CLIENT agree to this Use. EDC will not pass any personal data onto anyone outside of Education Development Center, Inc. and its lawful assignees.   

EDC may link to third party websites. EDC is not responsible for the data policies, procedures, or content on these third-party websites.   EDC endeavors to take all reasonable steps to protect Data that constitutes personally identifiable information including the use of encryption technology, but cannot guarantee the security of any Data disclosed. Client accepts the inherent security implications of being and transacting on-line over the internet and will not hold us responsible for any breach of security.

If CLIENT wishes to change or update the Data EDC holds about CLIENT, please e-mail amsr@edc.org.

12. Entire Agreement; Amendments. This Agreement constitutes the entire agreement between Client and EDC with respect to the subject matter hereof and supersedes all prior agreements and understandings, whether oral or written, between the parties relating to the subject matter hereof. Any modification or waiver of any of the terms must be mutually agreed to in writing by both Client and EDC.

APPENDIX A

Description on EDC Services and Scope of Work

I. EDC OBLIGATIONS

a) Arrange and provide specified training(s) for up to the total number of participants indicated in the estimate approved by the Client. 

b) Registration 

c) Process 6.5 hours of continuing education credits for applicable courses, subject to availability at the time of a given training. 

d) Process post training evaluation surveys.

e) Provide client with a summary of post training evaluation results.

f) Ship participant manuals two weeks prior to the training date provided that Client submits a workshop proposal form at least three weeks prior to the training date. 

II. CLIENT OBLIGATIONS

a) Accommodate persons with disabilities to the fullest extent possible.

b) Secure the time and location of the training.

c) A completed workshop proposal form is to be sent to EDC staff at least three weeks prior to training date.

d) Provide morning coffee/tea, lunch, and afternoon drinks/snacks for all attendees. If lunch cannot be provided at the training location, client will organize a suggested list of nearby restaurants/cafes (within a 10-minute walk/ drive) for participants to purchase lunch.

e) The Client will set up the training room according to the tech and venue requirements in Section III.

f) Client will submit an attendance sheet via email to EDC within 5 business days of the training completion.

g) Client will distribute the online post-evaluation weblink to all participants who complete the AMSR training.

III. TECHNOLOGY AND VENUE REQUIREMENTS (ROOM SET UP AND EQUIPMENT)

Client will provide the following equipment and setup:

a) Projector

b) Projection screen/surface

c) In-room audio or speakers

d) A host Windows computer, connected to speakers or in-room audio and projector, and capable of displaying and/or accessing:

The internet (hardwired connection strongly preferred)
YouTube and Vimeo videos
Word documents
PowerPoint presentations
Adobe PDFs

e) Wireless internet access for participants

f) Two flipcharts and assorted markers

g) A comfortable chair and writing surface for each participant. (Round tables are ideal.)

h) Extension cord and power strip at a table near the front of the room for the lead facilitator

i) Online trainings require a live virtual meeting platform with audio and video capabilities (i.e. Zoom, Microsoft Teams)