Image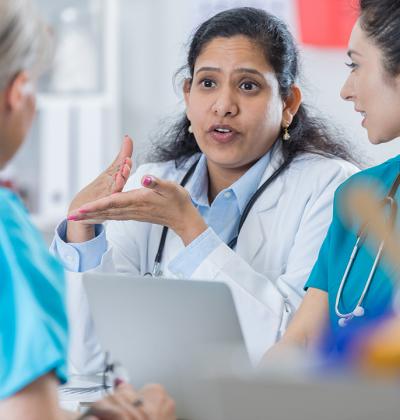 Results from Zero Suicide are promising.
The Zero Suicide framework was constructed around evidence-based practices, which inform the seven core elements of safer suicide care. Since Zero Suicide was created in 2012, over a thousand systems nationally and around the world have begun implementation. Preliminary research is ongoing and systems continue to improve their fidelity to the framework.
The most thorough body of evidence for Zero Suicide—including research articles, outcome stories, and evidence for each of the seven elements—is available on the Zero Suicide Toolkit website. The recommendations below will help get you started.
Results from Implementers
Hundreds of healthcare systems have adopted Zero Suicide—and they're seeing results.
Reductions in suicide deaths
Decreases in hospitalizations
Increases in quality and continuity of care
Improvement in post-discharge follow-up visit attendance
Improvements in screening rates according to protocol
System-wide care pathway implementation
Fewer inpatient psychiatric hospital readmissions
Cost savings
Download this page as a sharable PDF
Modeling Improvement
Zero Suicide represents the best safe suicide care practices translated into the language of Six Sigma continuous quality improvement. Early adopters, like Henry Ford Health System in Michigan and Centerstone in Tennessee, observed significant decreases in suicide death rates.
Over a decade of implementation has shown results from increased patient satisfaction to bottom-line cost savings. We've compiled highlights from outcome stories and research articles to demonstrate the transformative potential of Zero Suicide. Full texts are available on the Zero Suicide.com website.
Aspire Indiana

Chickasaw Nation DHFS

UMASS Memorial Health Care

Riveredge Hospital

The Betty Hardwick Center

Mental Health Center of Greater Manchester
Measuring Impact
Published research on the Zero Suicide approach continues to grow. Recent studies offer compelling insights into its effectiveness.
Greater fidelity to Zero Suicide practices is associated with lower risk for suicidal behaviors (March 2021)
Implementation of Zero Suicide-aligned suicide prevention pathway decreases risk of repeat suicide attempts (November 2020)
The benefits of Zero Suicide are compromised when there are barriers to a just workplace culture (November 2020)
Clinical Care
For more research on Zero Suicide, check out these foundational articles:
"Suicide Prevention: An Emerging Priority for Health Care"