Image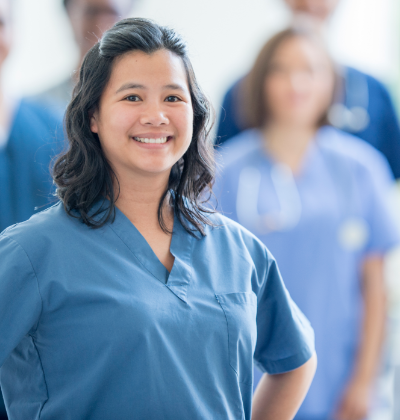 Zero Suicide Institute at EDC advances safer suicide care and innovative system improvement for health and behavioral health systems. 
Healthcare organizations—from outpatient to inpatient, primary care to behavioral health, hospitals to states and tribes, school-based mental health to justice settings—want to provide individuals at risk for suicide with optimal care. We know the process of making system-wide improvements to suicide care and affecting culture change can be complex and challenging. 
We're here to help.
Our Work
Organizations and individuals committed to safer suicide care seek out support from the Zero Suicide Institute when they are ready to map a path to success.
We provide training, consultation, and products to elevate quality of care and patient safety. Our services will help you learn about strategies to improve care for individuals, embed safer suicide care practices, and offer solutions to commonly encountered obstacles.
What We Do

From one-on-one consultation and training to webinars and workshops that reach hundreds, we offer a wide range of services to meet your needs.

We lead trainings and consultations in the U.S. and internationally. Over 900 organizations have sent nearly 4,000 participants to our signature Zero Suicide Academies. We have trained over 86,000 clinicians in AMSR. Organizations we've worked with include state mental health authorities, tribes and urban Indian organizations, and multiple federal agencies and national foundations.

We are a sought-after resource to healthcare, state, tribal, and non-profit leaders on research and grant opportunities that lead to safer care outcomes, to clinicians striving to provide effective treatment, as well as by technology companies to create meaningful products that fill gaps in training and care. 

We also manage the Zero Suicide Toolkit at ZeroSuicide.com. This free resource provides tools, trainings, and resources to support your implementation.

Who We Are

Zero Suicide Institute is part of EDC Solutions, which brings sixty years of experience in education, health, and workforce development to clients committed to solving complex problems. Other EDC Solutions include Education & Wellbeing and Prevention Solutions.

Zero Suicide Institute is connected to a broader portfolio of health and behavioral health projects at the Education Development Center (EDC). We draw on over a decade of leadership in national suicide prevention efforts, including supporting the Suicide Prevention Resource Center and the National Action Alliance for Suicide Prevention. These projects work closely together to advance the field of suicide prevention at the national level. 

Our Clients

Our clients include health and behavioral healthcare providers, state and federal agencies, tribal nations and urban Indian healthcare organizations, and many others who are ready to make continuous quality improvements system-wide.

We also have trainings for clinicians, care specialists, and other practitioners who share our dedication to person-first care based in empathy and evidence-based practices. 

Our Experts

Organizations that partner with Zero Suicide Institute learn from our expert staff, faculty, and authorized Assessing and Managing Suicide Risk (AMSR) trainers. We offer expertise in implementing safer suicide care practices, healthcare management, suicide prevention, and lived experience.