Image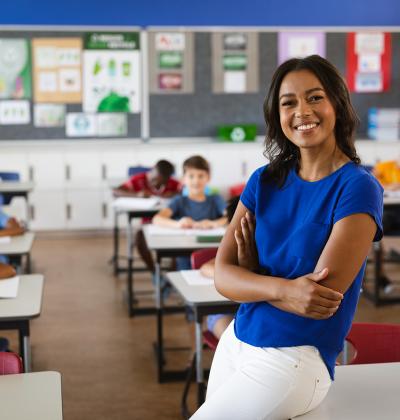 We advance systems and structures to support the whole community.
EDC Solutions for Education & Wellbeing supports education systems in providing all students with high-quality academic instruction that integrates and promotes social-emotional learning and mental health. 
Our training and consultation services help pre-kindergarten to twelfth-grade education systems build capacity in supportive, meaningful ways. We can provide your school or district with strategic, cost-effective solutions that are responsive to the needs of the communities you serve.
Expert Training and Consultation
Our services are designed to:
Help teachers integrate SEL into practice for all grades and academic subjects,
Focus on educator wellness in schools by helping them adopt strategies to reduce stress and other mental health concerns, 
Work with education leaders to incorporate SEL priorities into policy, systems, and structures, 
Assist schools and districts with conducting a needs assessment focused on SEL and mental health supports
Create mental health and suicide prevention practices and policies that align with SEL work
"We know this will strengthen the SEL work in our schools and prepare us as we go into more work in the years to come."
Rapid Assessment and Action Planning

Multi-Tiered School Suicide Prevention

Educator Wellness

SEL Audit

SEL Adaptive Practice

SEL for Educational Leaders, Systems & Comms
Our Clients
We work with school districts across the nation to promote high-quality academic instruction that prioritizes the social and emotional wellbeing of students and staff. We implement research-informed and culturally-responsive services that include coaching, data application, programmatic consultation, strategic planning, and professional development toward multi-tiered systems change.
We're interested in learning about the unique needs of your district. Reach out today for a free thirty-minute consultation.