Image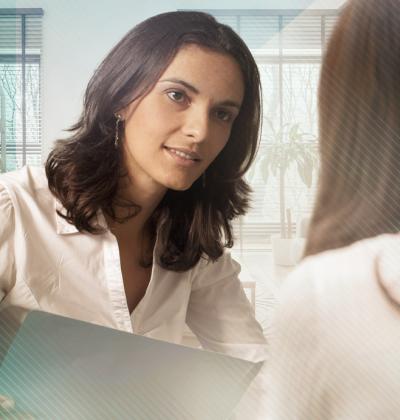 AMSR Courses offer the structure of facilitated training with the freedom to learn at your own pace.
Zero Suicide Institute teamed up with Psychwire to offer a brand new way for healthcare professionals to become trained in AMSR.
Clinical AMSR Courses are a self-paced, online adaptation of AMSR curricula. By registering for a course, you'll be part of a learning cohort that starts and ends together. How you structure your learning time during the eight-hour, four-week course is entirely up to you. Our two clinical courses include access to a learning forum moderated by an AMSR Master Trainer for the duration of the course. Once completed, you'll be able to review your course for an additional four weeks.
Our two AMSR Direct Care courses are available anytime without the need to join a cohort, with a three-month window available to complete a course.
Register by clicking below or checking out the course pages. Learn more about Psychwire and be sure to join our email list for updates on upcoming cohorts.
How are Clinical AMSR Courses delivered?
Combination of structure and freedom
AMSR-Outpatient and AMSR-Inpatient courses are built on an intake basis, meaning the courses start and end on a specific date. AMSR Courses offer the freedom for participants to choose the best time to participate that syncs with their schedule. Once the course has commenced, between 2 to 3 hours of course content is released week-by-week. At the end of each week's content, there is a quiz and you are encouraged to discuss that week's course content with your trainers and fellow participants.
Access to coursework from anywhere at anytime
You have the freedom to study and complete your AMSR Course 24/7 from anywhere and at any time that suits your busy schedule. If you're out of town on business, you can access your AMSR Course when back at the hotel, while you're waiting for a connecting flight, or between sessions. All you need is your laptop.
Asynchronous discussions
Ever had that feeling that you missed out on asking a question or adding to a conversation because you didn't have enough time to formulate your thoughts before the topic changed? Through the interactive forum, that's never a problem. The discussion is not cut-off when the metaphorical bell rings. You can formulate your idea or question while out and post when you return.
How are AMSR Direct Care Courses delivered?
AMSR-Direct Care Outpatient and Inpatient is for non-clinical staff who work as part of the care team with individuals at risk for suicide when the system or clinical provider is using the AMSR risk formulation. The learning experience has been purposefully created to be highly practical. It includes short, simple, and easy-to-absorb lessons, optional dig-deeper content, and a digital library with additional resources you can access at any time. With 3 hours of course content, to be completed within three months, at a time that is convenient, direct care staff will understand care plans and risk levels to be better able to support patients in care.