Image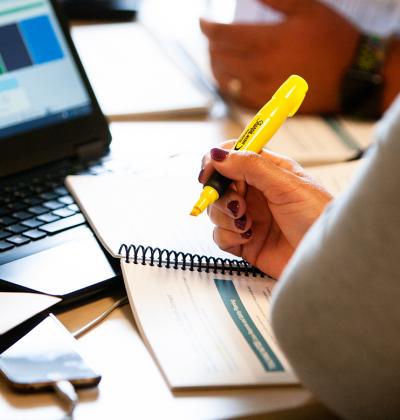 Assessing and Managing Suicide Risk (AMSR) teaches best practices recommended by the nation's leading experts in the research and delivery of suicide care.
AMSR Training teaches clinicians and other healthcare professionals who conduct suicide risk assessments how to determine the level of suicide risk for an individual.
The AMSR Training Difference
Unlike other frameworks, the AMSR risk formulation is developed for each individual, taking into consideration their current circumstances. AMSR Training provides a structure for the clinical provider which can be used in the development of a collaborative treatment and safety plan. The training also provides a language for the clinician to use with non-clinical staff who are also involved in the care that the individual is receiving.
AMSR Training offers the latest research-informed suicide risk assessment and risk formulation to be used in a variety of care settings.
AMSR Training Curricula
As a provider, you might be wondering which version of AMSR should you be trained in? We offer AMSR for Outpatient, Inpatient, and Substance Use Disorder settings. If you work only in one of these settings, you should choose that curricula. If you work in multiple of these settings, we suggest you choose the one that is primary for you. The core of each training, the AMSR risk formulation, is the same in all three curricula.  
Systems may have the same question—how do we select a version of AMSR that will be relevant across our system? We recommend strategically providing training in the curricula that are relevant to your system. Because the core risk formulation is the same across our three main curricula, you can be assured that the clinical providers in your various settings will still be using the same approach and practices to providing care for those at risk of suicide.
Choosing between online and in-person training is a matter of what works best in your schedule. The in-person and online versions of each training will use the same agenda and materials and participants will learn the same information and skills. We offer the two formats to allow you to select the option that best fits your learning style and schedule.
Both AMSR-Direct Care training workshops are best done as a complement to the main curriculum of that setting. Please note, ZSI at EDC is not offering online AMSR Direct Care training workshops at this time.