Image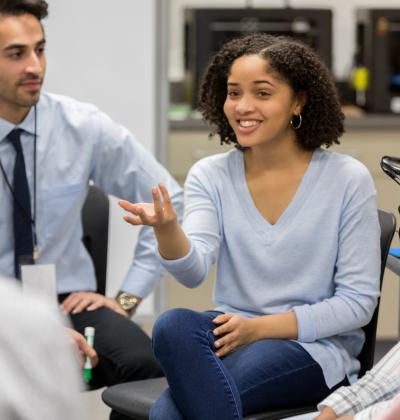 Webinar | Adult Wellness: Insights & Strategies for Educators and Leaders
Join a panel of education and wellbeing experts in a conversation around why educators and leaders are enduring higher amounts of stress and trauma, what types of strategies exist for individual wellness, and how the promotion of these strategies in practice and policy can benefit that larger school community, including families and students.
About the Event
As leaders and educators move quickly to support the pressing mental health needs of students, they have also acknowledged that the wellness and wellbeing of teachers and leaders is equally important.
Join Education Development Center (EDC) on March 29th at 4pm EST for a fireside chat with a moderated panel of national education experts and leaders. Our panelists will discuss why educators and leaders are feeling more stressed and experiencing more trauma in recent years, and the effective strategies that can assist in improving wellness in individuals as well as the communities in which they work.
We invite you to contribute to this rich conversation and hope our recommended resources prove helpful. If you are unable to join the webinar, register anyway and we'll send you post-event materials.
Resources
Services

The content of this webinar is based on EDC Solutions' Educator Wellness training.

Educator Wellness training provides adults—including teachers, support staff, and leaders—strategies for prioritizing and supporting wellness individually and with peers. This service is comprised of technical assistance and four, 90-minute in-person or online workshops on four related topics for school-level teams of 8-10 practitioners. Sessions will provide tools for reflection, self-assessment, and action planning. 

 

Research

In the course of the webinar, Dr. Kim Schonert-Reichl mentions two studies she co-authored: