Image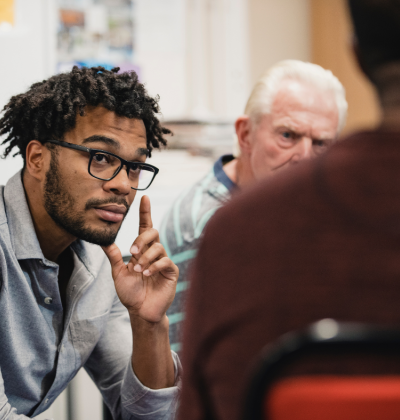 Addressing Opioid Overdose: Understanding the Role of Prevention
Provides an introduction to overdose prevention, including factors associated with overdose and promising prevention strategies.
The opioid crisis is galvanizing individuals across disciplines to reduce the number of lives lost to overdoses. This webinar offers an introduction to this complex topic and some of the ways prevention practitioners can address it. Participants will examine factors associated with opioid overdose, and examine prevention strategies, including physician education, cross-sector collaboration, and policy change, that can help save lives.
Please contact us for more information on scheduling a webinar.
Audience

Substance misuse prevention practitioners and other public health professionals working at the state level and in communities.

Learning Objectives

Describe the scope of the current opioid overdose crisis 
Discuss factors that place individuals at increased risk for opioid overdose
Identify strategies to prevent opioid overdose and overdose-related death
Describe the role of prevention practitioners in supporting these strategies

Training Content

Key Definitions and Trends

Types of opioids driving the crisis
Health effects of opioids

Factors that Place Individuals at Risk

Opioid use and misuse
Physiological changes
Chronic pain and mental health
Opioid access and supply
Overdose knowledge and perceptions
Non-fatal overdose

Prevention Strategies

Prescription drug disposal program
Prescription drug monitoring programs
Prescribing and dispensing regulations
Law enforcement actions
Naloxone access and promotion strategies
911 Good Samaritan laws
Treatment and follow-up services

The Value of a Comprehensive Approach