Image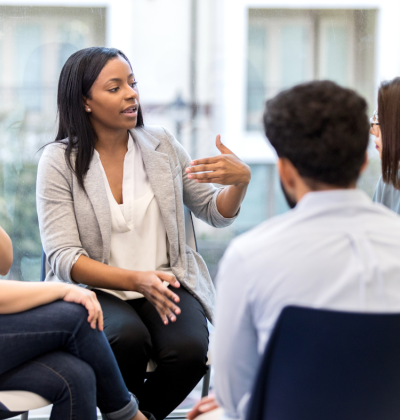 Preventing Problem Gambling
At Prevention Solutions, we understand the potential harms of problem gambling and the importance of taking a systemic and equity-informed approach to prevention.
Scope of the Issue
Approximately 6 million U.S. adults—that's 3 percent—engage in problem gambling each year, including growing numbers of young adults. It is a complex issue that disproportionately affects those with substance use and mental health disorders, and those most affected by income, housing, and educational disparities. Yet fewer than half of state agencies responsible for problem gambling provide prevention services.
Let us help you using a blended learning approach
Engaging presentations can build the capacity of your workforce. We'll work closely with you in preparing an agenda and developing participant materials. Prevention Solutions workshops can be stand-alone events or you can combine our services to support your team internally as you build capacity at multiple levels.
Strategic Planning for Problem Gambling Prevention
Tailored Support for Problem Gambling Prevention
Our consultation and training can help you:
Understand the linkages between problem gambling and substance misuse
Develop the systemic supports needed to address these related problems in coordinated and culturally-informed ways
Build and support processes that engage diverse stakeholders in prevention efforts
Develop community plans to prevent problem gambling in those communities at highest risk
Identify and implement culturally appropriate prevention strategies
Create messaging related to program gambling that draws from local concerns and issues and increases community understanding of and readiness to address the problem
Break down silos and created meaningful integration to promote health and wellness for everyone.
Resources
We offer tools, webinars, and other resources on problem gambling. You can also check out our service spotlights to learn more about our work with clients.