Image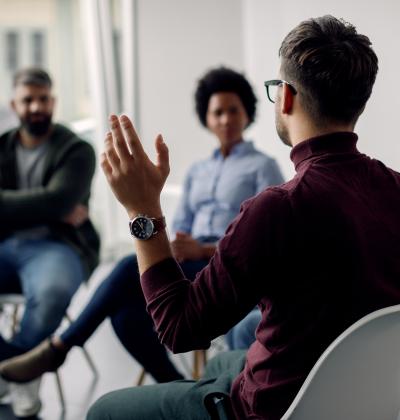 An Introduction to Problem Gambling Prevention
This basics workshop introduces problem gambling, provides an overview of the factors that increase risk for individuals, and identifies opportunities to intervene.
Approximately 6 million U.S. adults—three precent—engage in problem gambling each year. Prevention Solutions at EDC understands that problem gambling is not a stand-alone issue. It disproportionately affects those with substance use or mental health disorders and those most affected by income, housing, and educational disparities.  
This workshop offers a definition of problem gambling, including a description of its adverse effects across the life span.
Training Priorities
Audience

State and community-level substance misuse prevention practitioners and other public health professionals.

Learning Objectives

 Define the nature of problem gambling across the life span
 Describe factors that increase risk for problem gambling
 Describe the relationship of problem gambling to substance misuse

Training Content

The Nature of Problem Gambling: Definitions and Data

Types of gambling
Key definitions
Populations at risk
Adverse effects 

Risk Factors for Problem Gambling

Individual and family level risk factors
Peer and community level risk factors

Intersection of Problem Gambling and Substance Misuse

Understanding co-occurrence and co-morbidity
Identifying shared risk factors