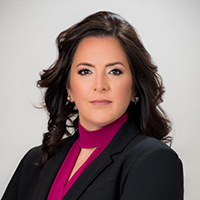 Subject Matter Expert, Prevention Solutions
Trauma
Violence Prevention
Heidi Kar is EDC's principal advisor for mental health, trauma, and violence. A licensed clinical psychologist and global mental health expert, she provides strategic direction, oversees business development, and leads EDC's work on raising external visibility on mental health, trauma, and violence.
Kar oversees mental health and resiliency-based interventions to address the needs of underserved and vulnerable communities. Previously, she worked with International Rescue Committee, the International Center for Research on Women, and the John Hopkins Bloomberg School of Public Health. Her work serves domestic violence survivors and perpetrators, vulnerable youth, American Indian and Alaska Native communities, law enforcement officers, veterans, and other at-risk populations.
Kar is an invited member of the World Health Organization's Violence Prevention Alliance and the Forum on Global Violence Prevention of the National Academies of Sciences, Engineering, and Medicine. A media spokesperson, Kar's expertise has been spotlighted by New Day, The Washington Post, The Huffington Post, and KCRW.
Kar holds a PhD in Clinical Psychology from Stony Brook University and an MHS in International Health from the JHU Bloomberg School of Public Health.