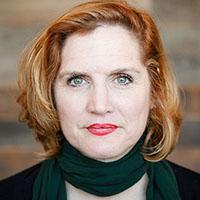 Prevention Solutions Director, EDC
Carol Oliver is a nationally recognized leader and trainer in the field of substance misuse prevention. She has expertise in evidence-based methods, stigma reduction, instructional design, and in-person and virtual learning. She specializes in developing systems to solve complex health-related problems and create effective behavioral health workforces.
Oliver is the director of Prevention Solutions, a training and resource hub that is strengthening the substance misuse prevention workforce in communities across the United States. Drawing on her experience leading large-scale initiatives, she heads up a multidisciplinary team providing award-winning online courses and customized consultation focused on topics such as reducing health disparities, strategic planning, program design, sustainability, and evaluation.
A certified prevention specialist, with deep knowledge of and commitment to culturally responsive practices, Oliver led the training and technical assistance work of the Center for the Application of Prevention Technologies for eight years. In this role, she oversaw the delivery of high-quality workforce training to over 44,000 practitioners and effective capacity-building assistance to over 14,000 people nationwide.
Oliver holds an MA in Teaching from Boston University.