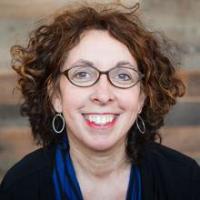 Products and Marketing Director
Melanie Adler, an award-winning instructional designer and experienced content strategist, has extensive knowledge of prevention science, substance misuse prevention, adult learning principles, and e-learning. A skilled writer and marketing manager, she has produced hundreds of high-quality, engaging products for diverse audiences.
Adler brings a unique blend of content knowledge, technical prowess, and management expertise to her work. As products and marketing director for Prevention Solutions, she draws on her strategic planning and communications skills to lead a team in translating complex concepts into compelling courses and engaging new clients. Her courses have received Platinum and Gold eHealthcare Leadership awards from Plain-English Health Care.
A widely published author, Adler co-developed the Eyes on Bullying Toolkit and Connecting Generations, Strengthening Communities Toolkit. Previously, as products and marketing director for the Center for the Application of Prevention Technologies, she led the production of over 350 resources highlighting best practices in prevention, including the Prevention Collaboration in Action Toolkit, and managed a high-traffic website.
Adler holds an SM in Health and Social Behavior from the Harvard School of Public Health.