Image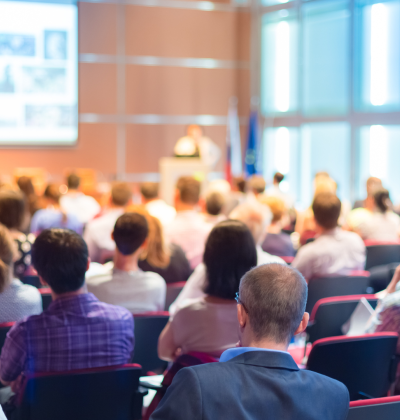 Texas Annual Prevention Providers' Meeting
Connect with Prevention Solutions at EDC during the Texas Annual Prevention Providers' Meeting (AAPM) around the theme of "Prevention: The Greatest Investment Forward."
Headed for APPM in-person or joining online? You'll have three opportunities to see Chuck Klevgaard and two opportunities to see Erin Ficker present on various prevention topics. You can also find us at our booth or book a chat anytime!
Hosted by Texas Health and Human Services Commission (HHSC) and Texas Prevention Training (TPT), the APPM is a conference for HHSC-funded substance misuse prevention providers and their stakeholders. This event is designed to support and build capacity among the substance misuse prevention and behavioral health promotion workforce across Texas.
Registration for the conference is still open for both the in-person program and the virtual program. Continuing education credits are available.
Presentations & Resources
The Role of Prevention in Harm Reduction | 6/27 3:15-4:30

Speaker: Chuck Klevgaard

Overview: Harm reduction is increasingly emphasized as an important approach when working across the continuum of care. While many in the prevention field remain focused on primary prevention, opportunities exist for preventionists to support and augment local harm reduction efforts. This workshop will focus on steps prevention practitioners can take to support harm reduction efforts, address substance use disorder-related stigma, and link harm reduction efforts to more "upstream" efforts while galvanizing individuals across disciplines to play a role in prevention, response, harm reduction, and treatment.

Resources:

What Doesn't Work in Prevention | 6/27 3:15-4:30

Speaker: Erin Ficker

Overview: Many trainings and resources focus on what research has shown to be effective at preventing substance misuse. However, we also know through research what is not effective in preventing substance misuse and in some cases is harmful. Yet communities across the nation continue to implement these ineffective and sometimes counterproductive strategies. The focus of this presentation will be on identifying these ineffective approaches. We will also spend time discussing strategies prevention professionals can use to address the resistance often expressed by individuals and organizations reluctant to change long-standing, well-liked prevention practices.

Resources:

Supporting Grand Families as Caregivers in Opioid Crisis | 6/28 9-10:15

Speaker: Chuck Klevgaard

Overview: It is estimated that 2.6 million children are raised by grandparents, aunts, uncles, siblings, other extended family, and close family friends who step forward to care for them when parents are unable. With the rise in heroin and other opioid use, more relatives are raising children because the parents have died, are incarcerated, are using drugs, are in treatment, or are otherwise unable to take care of their children. We understand that these children experience physical and cognitive health challenges as their caregivers face hurdles with housing, school enrollment, health, and legal issues as they struggle with their own grief. This workshop will present evidence-based interventions designed to strengthen the resilience of these children along with tested approaches for supporting grandparents in this role.

Resources:

Planning for the Life Cycle of Your Career in Prevention | 6/28 10:45-12

Speaker: Chuck Klevgaard

Overview: From education to retirement, careers tend to follow a life cycle. These cycles will vary depending on the person, and life changes outside of work, such as having a family or making a long-distance move, can affect the path forward. Planning your career's life cycle and using your leadership to intentionally build a diverse workforce, are part of contributing to an equitable and sustainable field of prevention. In this webinar, we will discuss how you can plan your career life cycle from wherever you are now, so moving forward you can support the growth and continued institutional knowledge of the prevention workforce.

Applying Continuous Quality Improvement in Prevention Strategy Implementation | 6/28 10:45-12

Speaker: Erin Ficker

Overview: This workshop will focus on how prevention practitioners can use the Continuous Quality Improvement (CQI) models and tools to increase the implementation of prevention processes and strategies. The workshop will provide CQI tools that can be used to implement more efficient and effective prevention strategies.

Resource:
Ways to Connect
Visit Our Booth
Throughout the conference, Prevention Solutions at EDC will be at our booth. Come say hello! We'll be talking about the range of prevention topics we offer expertise in at EDC Solutions, including school-based prevention and suicide prevention. We'll also be raffling off a copy of the brand new Prevention Specialist Exam Study Guide. The winner will be announced Wednesday morning!
Book a Chat
Schedule time to talk with EDC Solutions Project Director Chuck Klevgaard before or after APPM.
See Us Again
Stay Connected
Get the latest Prevention Solutions at EDC resources, guidance, and training opportunities delivered right to your inbox. Join the Prevention Solutions at EDC mailing list.
Our Services
Trusted Partner in Prevention
Prevention Solutions at EDC offers diverse services to support the foundational needs of practitioners new to the field, as well as the advanced needs of seasoned specialists ready to tackle targeted, complex problems. We offer training, consultation, and resources to empower the prevention workforce. We also work with our colleagues across EDC to embed substance misuse prevention into our school-based and suicide prevention work.
Speakers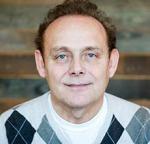 Content & Technical Advisor, EDC Solutions
Project Director, EDC
Chuck Klevgaard is a nationally recognized expert in substance misuse prevention, public health, and school-based health. Drawing on his experience in collective impact and prevention-focused partnerships, he builds the capacity of states, tribes, schools, communities, and cities to use evidence-based substance misuse prevention and intervention strategies. He specializes in behavioral health support, training and technical assistance; and evidence-based alcohol, opioid, and substance misuse programs and policies.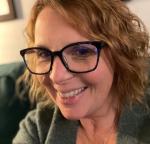 Content & Technical Advisor, EDC Solutions
Project Director, EDC
Erin Ficker is an expert in substance misuse prevention, an accomplished training and technical assistance (T/TA) provider, an experienced project leader, and a certified senior prevention specialist. She brings extensive expertise in supporting continuous quality improvement (CQI), designing and delivering engaging professional learning, and providing comprehensive TA. For over 17 years, she has built the capacity of clients to perform prevention work effectively using evidence-based programs, practices, and policies.