Image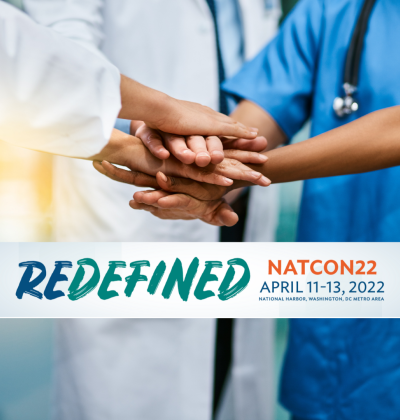 We're Thrilled to be Back at NatCon2022
Stop by booth #926 to tell us about your safer suicide care goals.
April 11th-13th, Zero Suicide Institute at EDC is back in Washington, DC with NatCon, the largest conference in mental health and substance use care and National Council's first in-person learning event in two years. The theme of NatCon22 is "Redfined," and the focus is on celebrating the mental health and substance use care community, reflecting on the past, and redefining the future of our field together.
We're celebrating NatCon22 with free resources and limited-time discounts on our open enrollment trainings. Learn more below and join our email list to hear about future Zero Suicide Institute services and promotions.
About Zero Suicide Institute
Zero Suicide Institute at EDC provides expert suicide care guidance to high-reliability healthcare systems committed to patient safety. We deliver training and consultation in two nationally-recognized, evidence-based models for safer suicide care:
Zero Suicide for Healthcare Systems
Assessing and Managing Suicide Risk (AMSR)
We work with systems of care worldwide in adopting and sustaining continuous quality improvement practices designed to transform suicide prevention and treatment and deliver tangible, measurable outcomes.
Zero Suicide Institute Promotions & Services
Learn more about Zero Suicide Institute resources and services below. For those attending NatCon22, visit our booth to claim two special discount codes for select open enrollment Zero Suicide Suicide and AMSR trainings. 
NatCon22 Discounts

Zero Suicide Toolkit

Zero Suicide Services

AMSR Training
Zero Suicide Institute Booth
We'll be in the exhibition hall:
Monday, April 11th from 7:30 AM to 7:00 PM
Tuesday, Apr 12th from 7:30 AM to 4:30 PM
Our booth, #926, is on the right side from the main entrance, on your way to the Wellbeing Theater. Check the app for directions!
Looking Forward to Connecting with You
We're interested in learning about your efforts in providing safe care and supportive suicide interventions.
We'd be happy to answer any questions you may have about universal screening, care pathways, and level of care for patients.
Our favorite conversations are about how to ensure all staff are supported and feel confident delivering care.
Substance use care providers, be sure to ask us about our AMSR-SUD training and our EDC colleagues at Prevention Solutions. 
Meet the Zero Suicide Institute Team
Julie Goldstein Grumet, Director