Image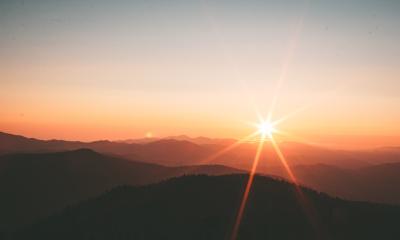 Eleos Health & Zero Suicide
Creating a Brighter Future for Suicide Care
Zero Suicide Institute partnered with Eleos Health to help better track and analyze suicide prevention efforts and best practices
Executive summary
In the U.S., suicide has been on the rise for nearly two decades
Health care providers should treat suicidality like any other condition, rather than the outcome of suicide itself
Zero Suicide embeds evidence-based practices—including improved training, tracking, and standardization—throughout a system to improve suicide prevention and care, with promising results
Zero Suicide Institute partnered with Eleos Health to help better track and analyze suicide prevention efforts and best practices 
Suicide in the United States
Suicide can be a very difficult topic to talk (or even write) about. For each death by suicide, many others—family, friends, coworkers—are also impacted. But the bottom line is that people who are having suicidal thoughts do want to talk about it. They just want to know that when they share these thoughts, that they will get supportive, compassionate, nonjudgmental help and hope.
Unfortunately, suicide has also become increasingly prevalent over the past few decades. Suicide rates rose between 2000 and 2018 by 35%, peaking at 14.5 deaths for every 100,000 people. To put that into context, there are more suicide deaths in the U.S. annually than there are deaths due to prostate cancer, homicide, or motor vehicle traffic accidents.
While recent years have seen a slight drop in overall rates (2.1%), for some demographics, suicide is still on the rise. This is especially true for those aged 10–14 and 25–34, for whom suicide was the second most common cause of death.
Suicide takes over 45,000 lives annually in the United States alone, yet only half of those who are at-risk speak with a health care professional or therapist about their thoughts of suicide.
Suicide prevention efforts can certainly improve. But that starts with knowing what to look at, and why it matters.
Understanding the problem with suicide care
One of the most common suicide prevention approaches is "recognize and refer." By default, we assume mental health providers will "know what to do" and how to provide evidence-based care for at-risk people. 
But the reality is that many mental health providers are inadequately trained to help someone who is feeling suicidal—to provide high-quality care to those with suicidal ideation. While well-intentioned, those who lack suicide-specific training are often unprepared to deal with these situations, which can be unhelpful at best and traumatic at worst. 
There is still so much we don't know about suicide. After all, there is a myriad of psychological, biological, social, and cultural factors that lead up to suicide (or prevent it from happening).
Suicide stigma is also widely prevalent. For the person thinking about suicide, it can conjure strong negative feelings of shame, blame, and rejection if they share their thoughts. This is one reason why many people contemplating suicide choose not to speak to anyone about their fears. Another reason people at risk choose not to share may be that they have sought services in the past that were not helpful or were even dismissive of their feelings.
Health care providers must find a strategic, systematic, client-centered way to identify and treat individuals at risk for suicide. 
An evidence-based approach to suicide care
The more we engage and work with people suffering from suicidal thoughts, the more we can discover patterns and trends that can lead to identification and prevention. Data is our greatest asset in building effective protocols and establishing evidence based-care. 
For instance, thanks to their evidence-based methodologies in health care, systems using the Zero Suicide model have reduced suicide rates by 65–75% in patients.
Evidence-based practices exist that can drive down suicide behaviors, but they must be used routinely and measured for fidelity, quality, and adherence. By measuring the efficacy of the intervention at the point of care, and sharing these results across providers and systems, we can drive up the use of performance practices that greatly improve suicide prevention in health care and save lives.
That's why Eleos and Zero Suicide Institute forged a partnership—together we can provide a comprehensive, evidence-based, continually evolving framework for suicide care. 
Common barriers to evidence-based suicide care
The main goal of the Eleos Health and Zero Suicide Institute partnership is to improve the ability of health care providers to adopt and sustain the evidence-based practices that should be the norm in health care. 
Here are the biggest challenges Zero Suicide and Eleos are working together to overcome.
1. Social and cultural barriers 
Talking about suicide can be difficult and people's comfort will vary. Further, religion, cultural background, one's own experiences, and personal beliefs can influence their comfort in addressing suicide. This is true for clinicians as well and could, unintendedly, impact the care the clinician provides.
While these types of social and cultural difficulties will persist even with better technology, improved training, tracking, reporting, and consensus surrounding best practices can equip health care professionals with the tools they need to achieve better outcomes.
2. Better training for healthcare professionals 
Most healthcare and behavioral health professionals lack comprehensive suicide prevention and care training. Many states do not require continuing education for clinicians or providers specific to suicide care. Behavioral and mental health providers are not trained in suicide prevention during the course of their standard education programs, either.
Along with the training that providers need, the health care system needs to have processes in place that ensure adherence and commitment to a suicide clinical workflow and best practices in treatment and care. Recalling and documenting the conversations that happen between clinicians and patients is a critical part of ensuring that care practices are occurring but this level of documentation can be challenging. 
Health care systems that commit and adhere to systemwide suicide prevention practices have seen strong results. A study evaluating the effects of clinical suicidology training on changing practitioner attitudes and behaviors found the following effects six months after training:
Fewer patient readmissions for suicide behaviors
44% of practitioners reported increased confidence in assessing suicide risk
54% reported increased confidence in managing suicidal patients
83% reported changing suicide care practices
66% reported changing clinic policy
3. Lack of tracking and reporting tools
Another barrier in the way of standardized suicide prevention and care is providers' lack of tools to measure the efficacy of treatments. 
Most treatments are therapy-based and conversation-driven, and most organizations don't have any way of objectively determining whether a patient is responding positively.
But even if they did, most EHR systems don't have the kind of analytics researchers need to measure the overall efficacy of suicide prevention techniques—or even the impact they have in any given therapy session. 
It's the responsibility of the entire healthcare system to keep patients and staff safe and equipped with the most effective tools for suicide prevention and care.
How new technologies can improve suicide care
Ideally, all healthcare providers should have evidence-based suicide monitoring and prevention tools at their disposal. After all, best practices around suicide prevention should be ubiquitous for all medical professionals. 
Technology should be deployed within provider workflows to support the use of evidence-based practices, as well as facilitate continuous learning on how these practices are applied—and with what results. 
In the real world, however, most healthcare organizations don't have the support they need to consider such changes—much less adopt them. Clinicians and therapists require not just effective training in suicide identification and prevention, but also a better toolkit for as-needed, evidence-based treatments.
Opportunities to improve evidence-based suicide care
Zero Suicide is a comprehensive framework for suicide prevention and care that incorporates seven elements for provider organizations to embrace to operationalize the Zero Suicide methodology: Lead, Train, Identify, Engage, Treat, Transition, and Improve.
Implementing the Zero Suicide model requires transformative change beyond the practitioners providing clinical care. Zero Suicide takes a system-wide approach to improve outcomes and close gaps.
For health and behavioral health care systems, Zero Suicide represents a commitment to patient safety and a culture of support for care providers.
Using natural language understanding (NLU) algorithms, Eleos can be customized to pay attention to a specific lexicon of evidence-based treatment words or phrases used in real therapy sessions. From there, it can give individual providers detailed insights into how their therapy sessions went, as well as automatically turn session recordings into concise progress notes.
And, thanks to the power of machine learning (ML), Eleos gets better at its job every single day. Whenever an organization onboards Eleos, every session thereafter helps improve the system's outputs and suggestions. 
For example, manually combing through an hour-long session recording transcript can be difficult and tedious. But with Eleos, it's possible for an organization to analyze every therapy session to track provider performance. 
How effective was a provider at using evidence-based methodologies and language? How many minutes did they spend speaking compared to the patient? Was there any topic that wasn't covered, or that wasn't covered in enough depth? 
With this new partnership, Eleos will expand its NLU models to improve suicide risk detection and measure the use of evidence-based practices outlined in the Zero Suicide methodology. Healthcare organizations will be able to ensure that their providers are adequately trained on suicide prevention best practices and can care for at-risk patients with more confidence than ever before.
Learn more
Save the date! On October 19, 2022, at 1:00 pm ET, Eleos Health and Zero Suicide Institute are co-hosting a webinar with Coleman Health Services. If you're interested in receiving the invitation, email info@eleos.health. If you can't make it, a replay will be available.
For more information on Eleos Health, visit www.eleos.health.
For more information on Zero Suicide Institute, visit ZeroSuicideInstitute.com and access the Zero Suicide Toolkit at ZeroSuicide.com.