Image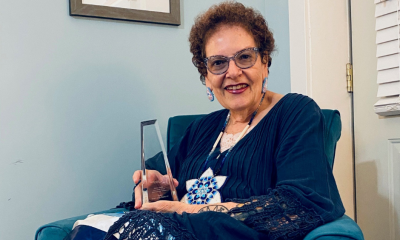 Honoring Sadé Heart of the Hawk Ali
Sadé was Mi'kmaq First Nation from the Sturgeon Clan and the founding elder and medicine keeper of the New England States Two Spirit Society
EDC mourns the loss of our colleague and friend Sadé Ali, suicide prevention advocate and Zero Suicide Tribal Lead.
It is with tremendous sadness that we share that our colleague, Sadé Heart of the Hawk Ali, Zero Suicide Institute Tribal Lead, passed away. This is a huge loss to our suicide prevention team at EDC, Sadé's family and friends, and the mental health field and beyond.
 
Sadé was a fierce advocate for suicide prevention and mental health. She was committed to ensuring that every person who needed a therapist received high-quality, culturally competent, and respectful treatment. She was a powerful speaker about mental health and suicide prevention and spoke from the heart. She was funny, warm, caring, kind, and a thoughtful and compassionate colleague.  
 
Prior to joining EDC, Sadé served as the deputy commissioner of Philadelphia's Department of Behavioral Health and Intellectual disAbility Services and worked in the recovery and behavioral health services field for 51 years. She was Mi'kmaq First Nation from the Sturgeon Clan and the founding elder and medicine keeper of the New England States Two Spirit Society.
 
She was a member of the Suicide Prevention Resource Center (SPRC) Lived Experience Advisory Committee and a leading voice in the conversation surrounding Two Spirit history, culture, and inclusion practices. Sadé was the lead author behind the American Indian/Alaska Native adaptation of the Zero Suicide Toolkit, something that was an incredible labor of love for her and is a gift we will continue to use and share.
 
Sadé was a constant learner and teacher, a supportive teammate, filled with good humor, wisdom, grace, and concern for others. We will miss her deeply and offer our most sincere condolences to her family, friends, and community.
 
We will share details of the funeral services or memorial funds as they become available.