Image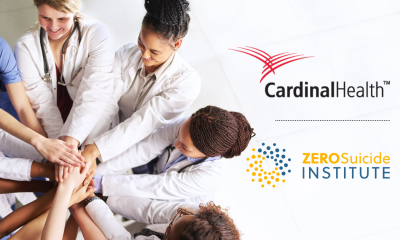 Results from the First Cardinal Health Foundation Collaborative
A new white paper and infographic present the impact of a 17-health-system, two-year national Zero Suicide implementation collaborative.
Outcomes from the 2020-2022 Cardinal Health Foundation National Zero Suicide Collaborative Grant Opportunity
In 2020, Cardinal Health Foundation released the first two-year national Zero Suicide Collaborative grant opportunity. Across the 17 implementation systems in the cohort, more than 1.4 million unique patients were touched by the work of the Zero Suicide Collaborative. 
We want to extend our gratitude for the hard work executed by our 2020 teams in the midst of an unprecedented time in healthcare. These teams navigated the many challenges presented by the COVID-19 pandemic: competing priorities, critical staffing shortages, and workplace burnout and traumatization, to note just a few. Their dedication to continuing the work toward suicide-safe care was extraordinary. See the Cardinal Health Foundation press release for more information.
For a quick summary of key outcomes, check out our impact report infographic. The larger white paper includes project methods, additional data, and implications.
Future Work
In 2022, Cardinal Health Foundation recommitted to the prevention of suicide in healthcare settings with the launch of a new two-year Zero Suicide implementation collaborative. In this current cohort, "Preventing Youth Suicide: A CHF National Collaborative," Children's Hospital Association joined as a new partner in the effort to disseminate suicide safe care in 16 children's hospitals across the country.
More information about these efforts and Cardinal Health's dedication to preventing suicide and increasing access to mental health services is available on their website.