Image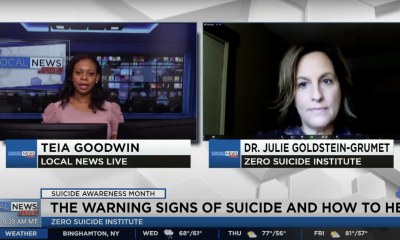 The Warning Signs of Suicide and How to Help
Dr. Julie Goldstein-Grumet talks about best practices in suicide prevention for healthcare settings and the broader community.
EDC Vice President and Director of EDC's Zero Suicide Institute, Dr. Julie Goldstein Grumet, talks with Local News Live during National Suicide Prevention Month about suicide prevention in the U.S.
Click the video to watch the interview. Fullscreen is available by clicking the icon on the bottom right.