Image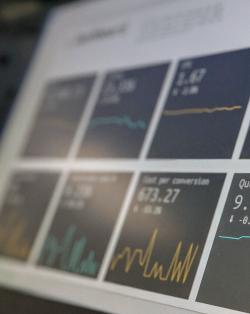 Zero Suicide Data Dashboard
Create specific, measurable, achievable, realistic, and timely Zero Suicide goals with the new Zero Suicide Data Dashboard.
The Zero Suicide Dashboard allows organizations to enter, track, and visualize data collected on a consistent basis. This will allow organizations to analyze and gain insight into the data collected and entered over time, leading to improved outcomes and a reduction in suicide deaths.
Access the Data Dashboard Portal
Overview
Built from the same components as the Zero Suicide Data Elements Worksheet, the Data Dashboard can be used in conjunction with the Zero Suicide Organizational Self-Study and your Zero Suicide Work Plan to determine what changes have been made in care due to interventions in training and policies.
The Data Dashboard goes beyond the Data Elements Worksheet in that it allows organizations to enter, edit, and monitor their data specific to their implementation of the Zero Suicide framework.
Data Dashboard users can tailor how they set up the Dashboard to ensure that the data they enter reflects how their organization's specific care improvements affect client outcomes over time. 
The Zero Suicide Data Dashboard:
Contains all of the components of the Data Elements Worksheet and is accessible in a user-friendly online portal.
Reflects key metrics that systems should use to monitor fidelity to the Zero Suicide framework.
Displays and summarizes data for multiple groups within an organization over time.
Data Collection
Only system-level data will be entered into the password-protected platform, allowing systems to track their overall progress on their organizational suicide care goals.
The core visual Dashboard will allow users to view, analyze and compare their data through downloadable charts and graphs visible only to their organization based on the metrics added.
Data collected will be both processes and outcome-related, offering systems the opportunity to track their fidelity to the Zero Suicide model and their overall outcomes achieved related to suicide behaviors.
How to Use
Follow the link below to access the Zero Suicide Data Dashboard portal. Please note that you will need to create a user account specific to the Dashboard. 
With step-by-step directions and easy-to-understand resources, the database provides organizations with a way to track and communicate progress on Zero Suicide implementation goals consistently and with confidence.
It's recommended that organizations enter data into the Zero Suicide Data Dashboard quarterly to celebrate implementation successes and identify areas for improvement.