Image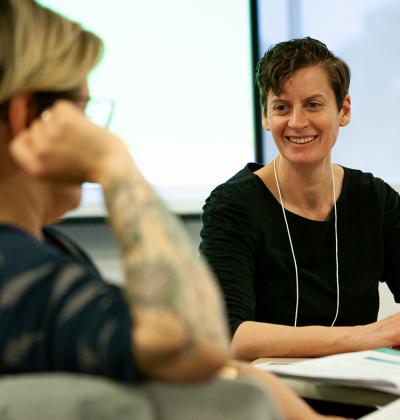 AMSR Cross-Training of Trainers
Join more than 300 trainers nationwide in helping behavioral health professionals feel confident navigating challenging situations and delivering the latest research-informed care to individuals at risk for suicide.
The AMSR Cross-Training of Trainers workshop helps current AMSR trainers become cross-trained in the AMSR-SUD curriculum. If you are already an authorized outpatient or inpatient AMSR trainer and you'd like to become cross-trained for substance use treatment settings, you can do so at a special rate.
About the Cross-Training
To complete the cross-training, you'll participate in two days of training. The first day will be an observation of an AMSR Lead Trainer conducting an AMSR-SUD training. Then the second day will focus on you learning, developing, and practicing as an AMSR-SUD trainer.
You'll leave the cross-training ready to deliver your first AMSR-SUD training.