Image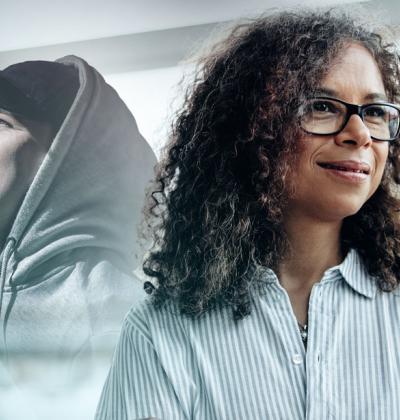 Assessing and Managing Suicide Risk Inpatient Course
The AMSR-Inpatient Course provides participants with the knowledge and skills to address suicide risk and behaviors in inpatient settings on a self-paced schedule with access to an interactive forum.
Get AMSR Trained
Inpatient providers can help patients with elevated suicide risk return to their community setting and recover by using the suicide risk identification, assessment, and management competencies taught in the AMSR-Inpatient training. The AMSR-Inpatient Training will prepare you to use the AMSR risk formulation in inpatient care settings, such as inpatient units or in residential treatment programs.
About the Course
Assessing and Managing Suicide Risk Inpatient (AMSR-Inpatient) course offers busy and often pressured health facilities an easily adopted and effective framework for health practitioners working with patients at differing levels of suicide risk. This deeply absorbing and engaging 4-week online course guides participants step by step through the AMSR-Inpatient protocol to assist health practitioners build both competence and confidence with patients that may be at risk of suicide.
Health practitioners will learn how to identify the warning signs, respond compassionately and effectively and most importantly develop a collaborative management plan with patients to assist in reducing the risk of suicide with their patients.
AMSR offers health and mental health practitioners a structured framework utilising evidence based interventions and strategies that are easy to learn and apply. Over 80,000 clinicians and 2000 health care systems in the United States alone have taken an AMSR course.
Course participants will experience beautifully crafted video lessons and compelling demonstrations of clinicians working with clients that show examples of how to work with the AMSR framework across a range of client presentations. Participants will also have access to a digital library that allows them to download useful resources. Support is offered on their learning journey by AMSR trainers via an interactive forum that allows participants to build on acquired skills by sharing experiences and asking questions as they learn.
The AMSR-Inpatient course takes around 2 hours per week at a time that suits individual practitioners. It has been designed to be a highly practical and enjoyable online training journey that helps build practitioner competence and confidence in dealing with the often challenging experience of assisting patients at risk of suicide.
Learning Objectives
Develop core skills required to assess and manage suicide risk
Learn about the contributing factors and warning signs of suicide risk
Efficiently learn how to gather information from your patients to formulate a risk assessment
Learn how to ask directly about suicide
Acquire knowledge of available safety and evidence-based treatment options
Learn how to develop an effective plan collaboratively with a client to minimize the risk of suicide
Course Schedule
January 10 - February 7 (Outpatient)
February 21 - March 21 (Outpatient)
March 21 - April 18 (Outpatient & Inpatient)
April 25 - May 23 (Outpatient)
June 6 - July 4 (Outpatient & Inpatient)
July 25 - August 22 (Outpatient)
September 12 - October 10 (Outpatient)
October 17 - November 14 (Outpatient & Inpatient)
November 21 - December 19 (Outpatient)
Register Today
The course is open for registration in partnership with Psychwire. More information on the latest next cohort can be found in the Events section. Sign up on their learning platform by following the link below. To stay updated on upcoming cohorts, join our email list.