Image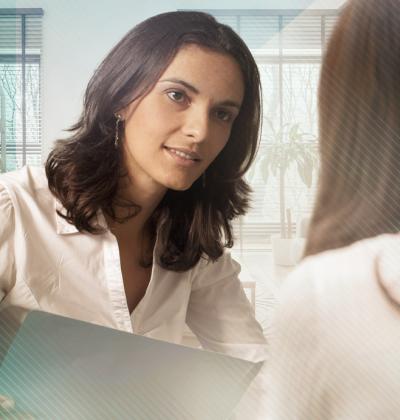 I always recommend Psychwire for its engaging platform and content. This is my third Psychwire course in the past year. I find the training demonstrations very helpful and instructive. It is useful, easy to follow, and extremely relevant to my practice.
Assessing and Managing Suicide Risk Outpatient Course
Learn how to confidently and competently assess and manage levels of client suicide risk in this highly practical and absorbing online course for care providers in outpatient settings.
Get AMSR Trained
Outpatient providers can help patients with elevated suicide risk remain in their community setting and recover by using the suicide risk identification, assessment, and management competencies taught in the AMSR-Outpatient training. The AMSR-Outpatient Training will prepare you to use the AMSR risk formulation in outpatient care settings, such as mental or behavioral health centers or primary care offices.
About the Course
The AMSR-Outpatient course offers immediate access to eight hours of engaging instruction available for a period of five months as well as a downloadable digital library and optional bonus content in key areas that interest you.
Developed by AMSR Lead Trainers and experts with lived experience in the field of suicide, Assessing and Managing Suicide Risk (AMSR) empowers mental health practitioners with practical tools and skills for working with clients at risk of suicide.
Your learning journey takes you step by step through how to recognize suicide warning signs and respond compassionately and appropriately to those signs while providing you with critical skills and interventions to develop an effective and collaborative suicide prevention management plan with your clients.
AMSR offers health and mental health practitioners a structured framework utilizing research-informed interventions and strategies that are easy to learn and apply. Over 100,000 clinicians and 2,000 healthcare systems in the United States alone have taken an AMSR course.
You'll experience beautifully crafted and deeply engaging video lessons and compelling demonstrations of clinicians working with clients that show you how to work with the AMSR risk formulation across a range of client populations. You will also have access to a digital library that allows you to download useful resources.
This deeply absorbing and engaging online course is a complete, thorough, and enjoyable learning experience that has been designed with care to help build your confidence and competence in working with clients at all levels of suicide risk in clinical practice in outpatient settings.
Learning Objectives

Develop core skills required to assess and manage suicide risk
Learn about the contributing factors and warning signs of suicide risk
Efficiently learn how to gather information from your patients to formulate a risk assessment
Learn how to ask directly about suicide Learn about the common dilemmas associated with suicide risk
Acquire knowledge of available safety and evidence-based treatment options
Learn how to develop an effective plan collaboratively with a client to minimize the risk of suicide

Course Modules

Part 1: Approaching Your Work and Understanding Suicide (9 modules)
Part 2: Gathering Information (7 modules)
Part 3: Formulating Risk (10 modules)
Part 4: Planning & Responding (15 modules)

Continuing Education Credits

There are 8 CE/CME hours available.
Enroll Today
The course is open for enrollment on demand in partnership with Psychwire. Participants will have access to the eight-hour course for five months. Visit the Psychwire course page to enroll in the "Assessing and Managing Suicide Risk" course and begin your AMSR journey today.