Image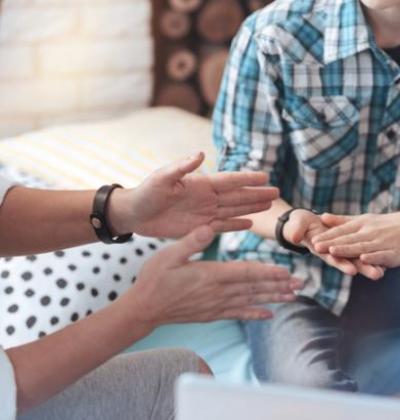 Counseling on Access to Lethal Means (CALM)
CALM is a free, self-paced, award-winning online course for healthcare and social services providers.
Counseling on Access to Lethal Means can help you feel prepared to talk with people about means safety. Reducing access to lethal means, such as firearms and medication, can determine whether a person at risk for suicide lives or dies. This course is about how to reduce access to the methods people use to kill themselves. It covers who needs lethal means counseling and how to work with people at risk for suicide—and their families—to reduce access.
This course has won the Bronze Digital Health Award and the Bronze Omni Award recognizing outstanding achievement in film/video, and mobile media.
About the Course
Learning Objectives
At the end of this course, participants will be able to:
Explain that reducing access to lethal means is an evidence-based strategy for suicide prevention.
Explain how reducing access to lethal means can prevent suicide.
Identify clients for whom lethal means counseling is appropriate.
Describe strategies for raising the topic of lethal means and feel more comfortable and competent applying these strategies with clients.
Advise clients on specific off-site and in-home secure storage options for firearms and strategies to limit access to dangerous medications.
Work with your clients and their families to develop a specific plan to reduce access to lethal means and follow up on the plan over time.
Audience
While this course is primarily designed for mental health professionals, others who work with people at risk for suicide, such as health care providers and social service professionals, may also benefit.
Course Length
This course can be completed in approximately two hours. You do not have to complete the course in one session. You can exit the course at any time and return later to the place where you left off.
Certification
To receive a certificate of completion, you must do the following online: complete each lesson, pass the posttest (passing score is 80% or higher), and answer the feedback survey questions. You can earn a certificate of completion once per year for each course. We do not offer continuing education credits for any of our courses.
Reporting
If you're an organization or state seeking data on individuals' completion of the course, these monthly reports are available for a fee. Please contact us.
Acknowledgments
The CALM online course was created with support from the 2015-2020 Suicide Prevention Resource Center Grant No. 5U79SM062297, awarded to EDC by the U.S. Department of Health and Human Services (HHS), Substance Abuse and Mental Health Services Administration (SAMHSA), Center for Mental Health Services (CMHS). The views, opinions, and content expressed in this product do not necessarily reflect the views, opinions, or policies of CMHS, SAMHSA, or HHS.