Image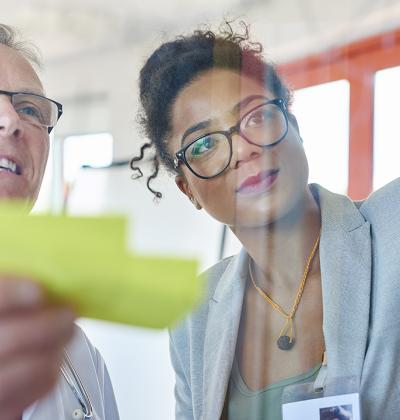 Suicide Prevention Training Simulated Practice Suite
The Suicide Prevention Training Suite is a trio of patient conversations, each covering a critical piece of the suicide prevention process.
Zero Suicide Institute developed the Suicide Prevention Training Simulated Practice Suite in collaboration with the Institute for Family Health and SIMmersion Immersive Simulations with funding from the National Institutes of Health. This suite of virtual patient training simulations provides an opportunity to practice assessing a patient's risk of suicide, encouraging a patient to find motivations to seek treatment, and building individualized safety plans.
About the Course
The course offers three simulated practice modules. While each module can be taken independently of the others, they were built together since providers are encouraged to complete an assessment, a referral, and a safety plan with everyone who expresses suicidal ideation.
Teaching Objectives
Documenting an Assessment Conversation and Identifying Next Steps
Developing a Collaborative Relationship
Covering Motivational Topics
Using the Spirit of Motivational Interviewing
Covering Safety Plan Topics
Creating an Effective Safety Plan
Modules
Assessing Risk Simulated Practice

Discuss topics on the Columbia Suicide Severity Rating Scale to build a collaborative relationship with Taye Banks, a new patient who identified she is thinking about suicide on a screening questionnaire. Taye identified that she is thinking about suicide on a screening questionnaire at a health clinic. Talk with her to learn what she is going through, so you can begin to assess the risk that she will attempt suicide.

Motivating to Treatment Simulated Practice

Employ Motivational Interviewing techniques to explore motivations and barriers around treatment to help patient Katrina Sanderson commit to seeing ongoing care for her suicidal ideation. Katrina identified that she is thinking about suicide. Having already completed a risk assessment with her, use Motivational Interviewing techniques talk to Katrina about her motivations for and her barriers to seeking treatment.

Safety Planning Simulated Practice

Using the six Safety Planning Intervention as a guide, collaborate with client Henry Douglas to explain and create a safety plan that will work with his needs and triggers. Henry has identified that he is thinking about suicide. A risk assessment has been completed and he has agreed to seek treatment. Work with Henry to build a plan that will help keep him safe.
Length
We recommend playing each simulation 3-8 times. Average time spent is 15-45 minutes per simulation.
Audience
Individual providers who assess and treat patients, social workers, and students.
Cost
The cost of the total suite is $175 for one year of access. Group discounts are available. Courses can be purchased individually on the SIMmersion site for $40-$75 each. 
Included in Training
A Training Guide on learning to identify and assess a patient's risk of suicide, motivating a patient to begin a course of treatment, and effectively building a safety plan.
A Simulated Conversation with 3 varied characters to prepare learners for the different needs of patients thinking of suicide.
Comprehensive Feedback during and after each play to help guide skill development.