Image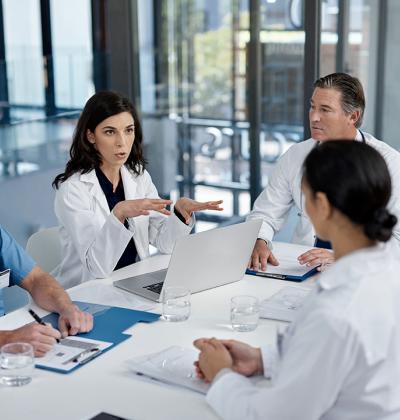 Zero Suicide Workshop Online
Whether you are looking to introduce elements of the Zero Suicide framework or learn how to incorporate best and promising practices into your organization, a Zero Suicide Workshop Online can meet your needs. 
Zero Suicide Workshops are closely tailored to your needs. While a Zero Suicide Academy is very structured and designed for implementation teams, workshops are more flexible and can be developed for a variety of audiences with varying knowledge levels or preparation. Using the Zero Suicide framework, participants can also learn how to incorporate best and promising practices into their organizations and processes to improve care and safety for individuals at risk. 
About the Workshop
Seeking to get community buy-in and support for your Zero Suicide implementation? We can introduce the framework and help community groups understand their role in supporting individuals before, during, and after their care in your system. 
Do you want to kick-off your implementation? We can present the Zero Suicide framework, discuss how to determine the best tools to integrate into your clinical flow, how to choose the best trainings for staff, and how to create a culture of safety 
Hosting a Zero Suicide Academy later in the year? A workshop can be tailored to introduce the model and research foundations to senior leaders of the organizations you're hoping will apply for your academy. 
Your workshop could, for example, include: 
A full-day workshop introducing the Zero Suicide framework and initial implementation suggestions through engaging presentations from ZSI staff and faculty and group discussion. 
A morning session to provide an overview of the framework to a behavioral healthcare audience, working lunch with your implementation team, and an afternoon session overview for a health care audience.  
A public morning session overview of the framework and an invitation-only afternoon session that dives into 1 or 2 of the elements or strategic planning to begin developing an action plan in consultation with our experts.  
We'll work closely with you in preparing the agenda and developing participant materials during the months prior to your workshop. 
Zero Suicide Workshop Online FAQs
Is hosting a Zero Suicide Workshop online right for me?

If you're a group interested in a tailored online introduction to the Zero Suicide framework or a deeper dive into particular areas of the model, then a workshop may be a great fit! 
If you're a state, tribe, federal agency, or regional prevention coalition interested in supporting health and behavioral health organizations in your area to begin their Zero Suicide work, then a Zero Suicide Workshop Online may be a great complement to your Zero Suicide Academy.  
A Workshop Online may also meet your needs if you need a more focused introduction to the framework for a smaller group of individuals or organizations. 
If you're a small organization or if you're not sure yet what you need, virtual consultation may be a better first option for you. 

What is the benefit of having our Zero Suicide Workshop Online instead of in-person?

Hosting a Workshop Online may meet your needs if: 

Your state or region is experiencing high COVID-19 rates and there are limitations to meeting in person. 
Your state or region experiences weather at certain times of the year that makes travel to a central location difficult or impossible.  
You want to open eligibility to a wide geographical area – e.g., regionally, nationwide, or internationally. 

What's the duration of a Zero Suicide Workshop Online?

One of the benefits of a Workshop Online is the flexibility – your online Workshop can be 3 hours (half-day) or a full day (6 hours) or more.

Where do I go if I'm ready to host a Zero Suicide Workshop Online or if I have questions not answered by this page?

Please use the Contact Us button above and someone from our team will get back to you shortly.