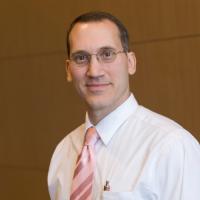 Executive Vice Chair for Research, Dept. of Emergency Medicine University of Massachusetts Chan Medical School
Professor, Depts. of Emergency Medicine, Population & Quantitative Health Sciences, and Psychiatry
PhD
Dr. Boudreaux received his PhD from Louisiana State University where he studied health psychology, and he completed his internship at the Medical University of South Carolina where he further specialized in addiction treatment. He is licensed as a clinical psychologist in Massachusetts. He has focused on integrating behavioral health across a variety of medical settings, including emergency medicine, inpatient, and primary care. 
Dr. Boudreaux has led suicide intervention work collaboratively with hospitals across the country that range broadly in size, culture, practitioner composition, infrastructure support, and mental health resource capacity.  His suicide intervention work has included both traditional bedside interventions, as well as mHealth and telehealth interventions.  He has strong experience with data collection systems, training, and protocols designed to capture systematic, suicide-related data from patients' health records, telephone follow-up, and state and national vital statistics registries, such as the National Death Index.  He serves as the Principal Investigator for the UMass Zero Suicide Framework implementation, which began in 2016.
Dr. Boudreaux has served on expert consensus panels for the NIMH, the Society for Academic Emergency Medicine, the American College of Emergency Physicians, SAMHSA, the American Foundation for Suicide Prevention, and the National Action Alliance for Suicide Prevention.