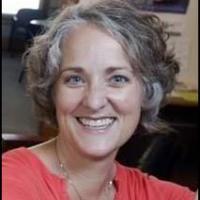 Associate Director, Zero Suicide Institute
As the manager of Zero Suicide Institute at EDC, Gay leads the development and dissemination of products that advance whole system transformation for suicide prevention. Nationwide, she guides leaders of health care and behavioral health care systems in assessing suicide prevention efforts and implementing the Zero Suicide framework. She also provides consultation in selecting capacity-building opportunities, including Zero Suicide Institute's Assessing and Managing Suicide Risk trainings.
 
Previously, Gay was the executive director of Foundation2 and Area Substance Abuse Council. She has served as an advisory committee member for the Suicide Prevention Resource Center, National Suicide Prevention Lifeline, and National Action Alliance for Suicide Prevention.
 
Gay holds an MA in Health Education from the University of Northern Iowa and a BA in Psychology and Sociology from St. Ambrose University.