Image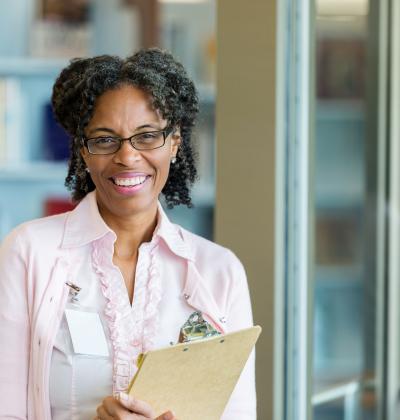 Apply today to join the free, 14-month Suicide Care Collaborative Improvement and Innovation Network (CoIIN) from Education Development Center and Pew Charitable Trusts.
Join the Suicide Care CoIIN to transform healthcare systems and lives
The Pew Charitable Trusts with the Zero Suicide Institute at Education Development Center (EDC) is launching a 14-month Collaborative Improvement and Innovation Network (CoIIN) to improve outcomes for people experiencing suicidal thoughts and urges by changing the way hospital and healthcare systems identify and care for them.
The CoIIN will bring together teams from across the county around a collective aim to share valuable information, network, and collaborate meaningfully using continuous quality improvement (CQI). This voluntary experience offers free access to experts in suicide care, improvement coaching, tools, and resources to help systems test practice changes and address service gaps swiftly and efficiently. 
Who can apply?
Hospitals that are part of a healthcare system and have a commitment to improving suicide care. Hospitals must provide clinical services to adults.
How to can I apply?
Download the application below as a fillable Word document.
To submit your application, email sccoiin@edc.org by Monday, January 23rd, 2023 at 11:59 PM ET.
What is the Suicide Care CoIIN?
Based on the Institute for Healthcare Improvement's Breakthrough Series Collaborative model, the Suicide Care CoIIN will follow a systematic approach to health care quality improvement in which teams test and measure practice innovations and share their experiences in an effort to accelerate learning and widespread implementation of best practices.
We provide a "change package" of improvement ideas recommended by suicide care experts from which participating teams can choose to test. Participating teams select the change ideas they think might work in their particular contexts and design Plan-Do-Study-Act (PDSA) cycles to test those changes and drive improvement. During three, virtual learning sessions and monthly collaborative action calls, participating teams will receive timely and specialized training, coaching and supports and learn from each other and expert faculty. Teams are encouraged to build off the ideas and results of other teams as they test ideas from the change package and foster collective learning.  
What can I expect as a participating organization?
Participation

Participating hospitals and health systems will: 

Form a team that will lead the work with the CoIIN.
Provide a senior leader to serve as a sponsor for the team working with the CoIIN, ensuring the team has the needed time, resources, and leadership support to dedicate to the project.
Send a core team of four to five members to three virtual learning sessions.
Perform tests of change using PDSA rapid cycle methods. 
Track measures related to the project aims for the duration of the CoIIN.
Submit monthly PDSA and aggregate data reports.
Participate in monthly collaborative action calls with peers and the CoIIN team to review data, share learning, and problem-solve barriers. 
Participate in one on-site visit with the team during the collaborative.
Engage in ad hoc virtual coaching sessions as needed.
Work with the CoIIN team to share successes through a participant profile. 
Work hard, implement change, and have fun! 

Support

To support you, the Suicide Care CoIIN team will: 

Introduce the CoIIN change package, measures, and other key documents at an initial virtual learning session. 
Provide regular coaching and teaching on suicide care change package content, quality improvement methods, and data-driven improvement through monthly collaborative action calls and ad hoc virtual one-on-one support. 
Provide one site visit per team to assess progress and provide tailored technical assistance and coaching. 
Provide templates and an online portal for data and PDSA submissions, meeting agendas and presentations, and sharing of relevant resources and materials.
Compile and disseminate CoIIN outcomes and learnings and recommendations for future spread of successful change ideas.  
What is the time commitment?
We anticipate that participating in the CoIIN will require approximately 20 hours of work per month.
Core Activities

The core activities of the CoIIN include:

Three virtual learning sessions over the course of 14 months. Learning sessions are spread over multiple days, and prework activities leading up to each learning session are encouraged to be completed as a team and facilitated as a group activity.

60-minute action period calls each month (except during months with learning sessions) where teams participate in learning and peer sharing with other teams across the country. 

Submission of data and PDSAs each month. Teams will receive all the support and tools they need to submit data and PDSA cycles. Time to complete these varies upon the number of team members and tests the team is running at any one time. 

Schedule

Kick-off Meeting: Thursday, April 6, 2023 from 1:00-2:00PM ET  

Virtual Learning Session 1: (total of 6 hours)

Day 1: Friday, April 28, 2023 from 12:00-3:00PM ET
Day 2: Tuesday, May 2, 2023 from 1:00-4:00PM ET 

Virtual Learning Session 2: (total of 9 hours including time to work with your team) 

Day 1: Tuesday, August 29, 2023 from 12:00-3:00PM ET 
Day 2: Wednesday, August 30, 2023 from 1:00-4:00PM ET 
Day 3: Thursday, August 31, 2023 from 1:00-4:00PM ET  

Virtual Learning Session 3: (total of 9 hours including time to work with your team) 

Day 1: Tuesday, January 23, 2024 from 12:00-3:00PM ET 
Day 2: Tuesday, January 30, 2024 from 12:00-3:00PM ET 
Day 3: Wednesday, January 31, 2024 from 12:00-3:00PM ET  

Harvest: Tuesday, April 16, 2024 from 12:00-2:00PM ET

Action Period calls: Third Tuesday of the month 12:30-1:30PM ET beginning May 2023

These will not occur on months when there is a Virtual Learning Session

Outcomes Meeting: TBD- 1-Day, tentatively in person June 2024

Site Visit: TBD- 1-Day, scheduled individually with each team
Application
Selection Criteria

Twelve (12) organizations will be selected for the Suicide Care CoIIN based on ability to meet the following criteria. The review committee reserves the right to select participants who are representative of geographical and organizational diversity.

Leadership and organizational commitment to improving suicide care practices 
Clearly identified learning goals and opportunities for improvement with your system 
A diverse team of individuals assembled to lead the improvement work 
Ability to commit sufficient time and staff resources to participate in the CoIIN activities 

Additional Documents

Additional documents that will be requested if your organization is selected to participate:

MOU between your organization and The Pew Charitable Trusts. A draft of the MOU can be found here.  If you are unable to open it please email sccoiin@edc.org for a copy.
The Zero Suicide Organizational Self-Study will need to be completed by the team prior to beginning the CoIIN. If you have completed it within the last year, no additional organizational self-study needs to be completed. The online Zero Suicide Organizational Self-Study can be found on the Zero Suicide Toolkit. It will be uploaded via PDF to Box if selected to participate.
Timeline
Application deadline: Monday January 23, 2023 at 11:59 PM ET. To submit your application, email sccoiin@edc.org.
Notification of application status will be sent via email by Wednesday, February 8, 2023
Enter into an MOU with The Pew Charitable Trusts: Completed by Friday, March 31, 2023
Contact
Laurin Jozlin, EDC, at sccoiin@edc.org or (617) 618-2226.