Image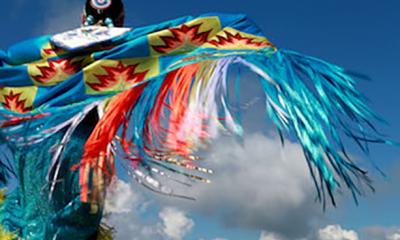 Adapting a Zero Suicide Approach in Indian Country
Sadé Heart of the Hawk Ali Talks Multicultural Approaches with WebMD
Sadé Heart of the Hawk Ali is featured in this May 2nd, 2022 WebMD article on adapting the Zero Suicide approach to safer suicide care to better serve indigenous communities. 
Sadé Heart of the Hawk Ali, tribal lead for Zero Suicide Institute, discusses the Zero Suicide Toolkit adaptation she designed to support healthcare systems serving indigenous populations across the U.S. and Canada.
Ali emphasizes the importance of multicultural approaches within indigenous communities: "Each one has different ways, different stories, different dances, different ways of articulating what is health and what is wellness."