Image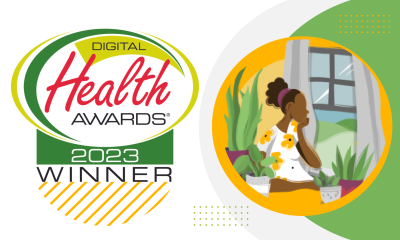 Zero Suicide Institute Digital Health Awards Winner
Zero Suicide Institute is Honored in 25th Anniversary Digital Health Awards for Suicide Care Insights Resources
Suicide Care Insights won awards for video, publication, and microsite.
Zero Suicide Institute at Education Development Center (EDC) was selected as a winner in the 25th anniversary Digital Health Awards® program, which recognizes the best in digital health resources. Our six-part resource series Suicide Care Insights: Stories & Tips for Your Implementation received three awards chosen from more than 800 entries judged by a panel of distinguished experts in digital health media.
In Suicide Care Insights: Stories & Tips for Your Implementation, Zero Suicide Institute identified six topics related to workforce wellbeing and how safe suicide care can transform organizational culture. We present them as a series of six resources using a mixed-media approach. Three of the resources are in the form of recorded stories. The other three are downloadable tips on how and what to implement to support and improve care for patients. Zero Suicide implementers inspired by the series are invited to share their own experiences and insights.
Zero Suicide Institute at EDC staff, faculty, and contributors involved in the creation, production, and design of Suicide Care Insights include Barb Gay, Kathy Lisborg, Teresa Sherman, Jan Ulrich, AK Watkins, Erin Goodman, Shelby Kuhn, Toni Simonson, Kim Walton, Meredith Boginski, Hemali Patel, Jennifer Roscoe, Michele Shortley, Marshall Goff, Moya Hines, Teo Vitkauskas, and Rebecca Raeder. Special thanks to our late colleagues Sadé Heart of the Hawk Ali and Diana Cortez Yañez, who lent their powerful stories and voices to the series. 
The resource series was created with input from our partners at Brave Health and generous support from Johnson & Johnson–Janssen.
View the Suicide Care Insights series
Submit your own Zero Suicide Insight
For more information, please reach out to Teresa Sherman at tsherman@edc.org.
About Zero Suicide Institute
Zero Suicide Institute at EDC guides organizations and professionals through transformational change toward safer suicide care. Zero Suicide is a continuous quality improvement framework for health and behavioral health care systems. Zero Suicide presents an aspirational challenge—to eliminate suicide—through systemwide transformation toward safer and more effective suicide care. Healthcare systems, federal and state agencies, and more come to Zero Suicide Institute for training, consultation, and technical assistance in implementing system-and provider-level changes to improve suicide care.
For more information, visit ZerosuicideInstitute.com.
About the Digital Health Awards
The Health Information Resource Center (HIRC), organizer of the Digital Health Awards, is a national information clearinghouse for professionals who work in consumer health fields. Other well-known HIRC programs include the annual National Health Information AwardsSM (healthawards.com), which annually recognizes the nation's best consumer health information (in non-digital formats).