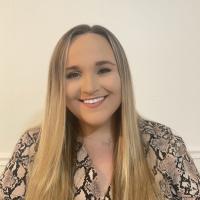 Administrative Coordinator, EDC Solutions
Monica Cipriano is an administrative coordinator for the Zero Suicide Institute and primary contact for the Assessing and Managing Suicide Risk Training.  Cipriano is responsible for the scheduling, coordinating, and processing of all AMSR trainings, as well as customer service support for clients.   
Cipriano holds a Bachelor's Degree in Psychology from the University of Maryland and has completed a minor in Nonprofit Leadership and Social Innovation.